10 INTERESTING FACTS ABOUT SMOTHERS-REMICK RIDGE VINEYARD
Curious what makes Smothers-Remick Ridge a special place for Cabernet and other Bordeaux varietals? Read on for our top 10 fun facts!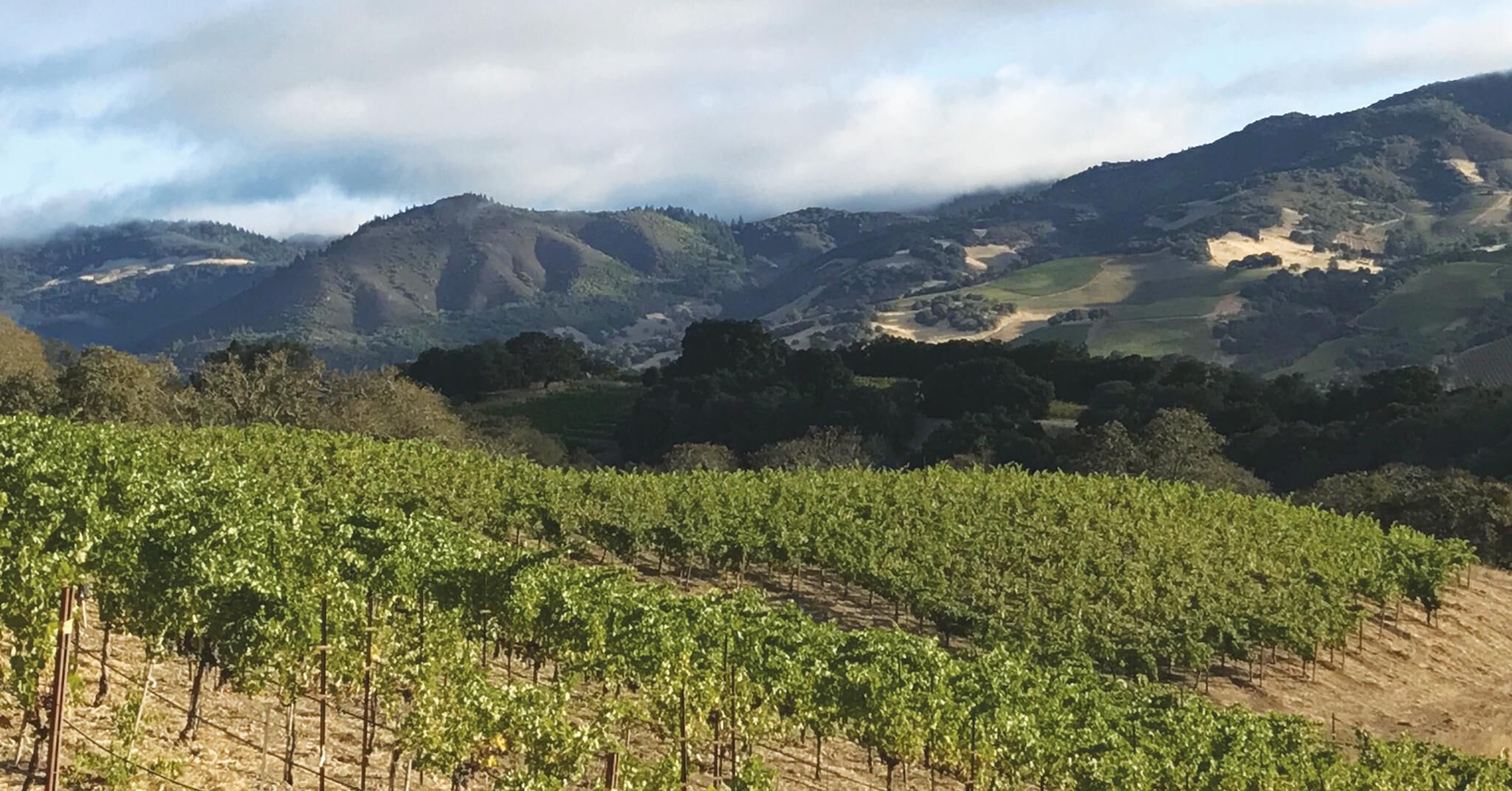 1. MONOPOLE
Smothers-Remick Ridge is a monopole vineyard for Arrowood. Monopole means that all the grapes from a particular vineyard are used by only one single winery. In this case, all the grapes off Smothers-Remick Ridge come to the winery to be used exclusively for Arrowood wines.
2. CABERNET SAUVIGNON
The vineyard has been a component of the Réserve Spéciale Cabernet Sauvignon since 1992, the first vintage of our flagship wine. Although fruit sourcing has been very similar since that time, Smothers-Remick Ridge is the only vineyard that has made it into the Réserve bottling with every consecutive vintage. These blocks are chosen for their intensity in concentration, tannin quality, and overall aromatic contribution to the Réserve blend.
3. 11 VINEYARD BLOCKS
The 17.6-acre vineyard is divided into 11 distinctive Cabernet Sauvignon blocks. These blocks are often divided up further into smaller lots in the winery, to understand different areas within a particular block. With each block having distinct topography, exposure, spacing, and plant material, we end up with wines that have multiple expressions of this incredible site.
4. SMOTHERS BROTHERS
Named by owner Tommy Smothers of the world-famous Smothers Brothers, the vineyard is also named after Smothers' grandfather, Ed Remick, who lived on the property for 15 years with Tommy. Originally, we purchased grapes through a contract with Mr. Smothers, but our longstanding relationship has evolved into a partnership through which we now farm the vineyard year-round.
5. MARCY BLOCK
The Marcy Block, named after Tommy's wife, is the primary block that makes the Smothers-Remick Ridge vineyard designate wine. The eastern-most facing block on the property with the rockiest soils, it is year after year the most distinct block, defined by its bright and decadent red cherry aromatics and plush tannins.
6. SONOMA MOUNTAIN AVA
Smothers-Remick Ridge vineyard is located in the Sonoma Mountain AVA, a sub-appellation of Sonoma Valley, that encompasses the rolling hills to the west of the valley, and bordered by the eastern and northern slopes of Sonoma Mountain. At 600 feet, this site enjoys well-drained rocky soils and morning sun exposure that offer perfect conditions for high-quality Cabernet Sauvignon.
7. ORGANICALLY FARMED
Smothers-Remick Ridge is organically farmed, which works extremely well to achieve vine balance and maintain low yields. The attention to detail and challenging work required to achieve organic status is a commitment to quality as well as the environment.
8. 32 MONTHS IN BARREL
The Smothers-Remick Ridge Cabernet is aged for 32 months in barrel. After approximately 16 months of aging, each individual barrel is selected and blended together in tank, then goes back down to barrel for an additional 16 months of aging. This allows the wine to integrate and age as a final blend, yielding the elegant and balanced structure this wine is known for.
9. BUILT TO LAST
Along with its history in our Réserve bottling, Smothers-Remick Ridge is also our longest ongoing vineyard designate Cabernet Sauvignon bottling. Since the first vintage in 2007, we have saved cases in our wine library to follow and understand the ageability of this vineyard.
10. UNFINED AND UNFILTERED
Smothers-Remick Ridge Cabernet is bottled unfined and unfiltered. Our Réserve Spéciale and vineyard designate Cabernet Sauvignons are bottled in this way to retain purity, complex aromatics, texture and more than anything else, the wine's intrinsic personality.