THE 2016 VINTAGE - A SNEAK PEEK
About the Author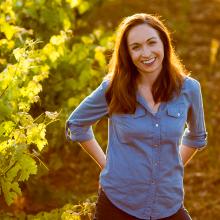 KRISTINA SHIDELER
WINEMAKER
Our Arrowood Winemaker since 2015, Kristina is passionate about crafting distinctive Cabernet Sauvignons from Sonoma's diverse AVAs and vineyards along the western ridges of the Mayacamas Mountains.
It's close to a month before we expect to see the first grapes, and I'm still trying to answer the question, "How is this year's harvest looking?" The growing season got started with the long anticipated El Niño rains, which certainly helped replenish the reservoirs and ground water after four consecutive dry years. The extra moisture also helped jumpstart bud break and shoot growth, promoting a nice lush canopy, and the moderately warm spring weather led to a nice fruit set in just about every vineyard. However, due to the carryover effect of last year's drought-affected poor set, the crop load is still likely to be lighter than average.
So everything is going pretty well, right? Absolutely. I'd say low yields and a healthy canopy is certainly a great place to be, but the truth is that the next few weeks are just as critical in determining how this harvest will unfold.
We are now at the point in the season where the vines have stopped putting energy into the canopy (the green parts of the plant – leaves, shoots, etc.), and have started to devote all their energy into ripening the fruit. This stage is marked by veraison, which in white grapes is the softening of the berries and in red grape varieties is the change in coloring from green to purple. This is also when the flavor aromas are developed as well as the tannin and structural components of the grape skins.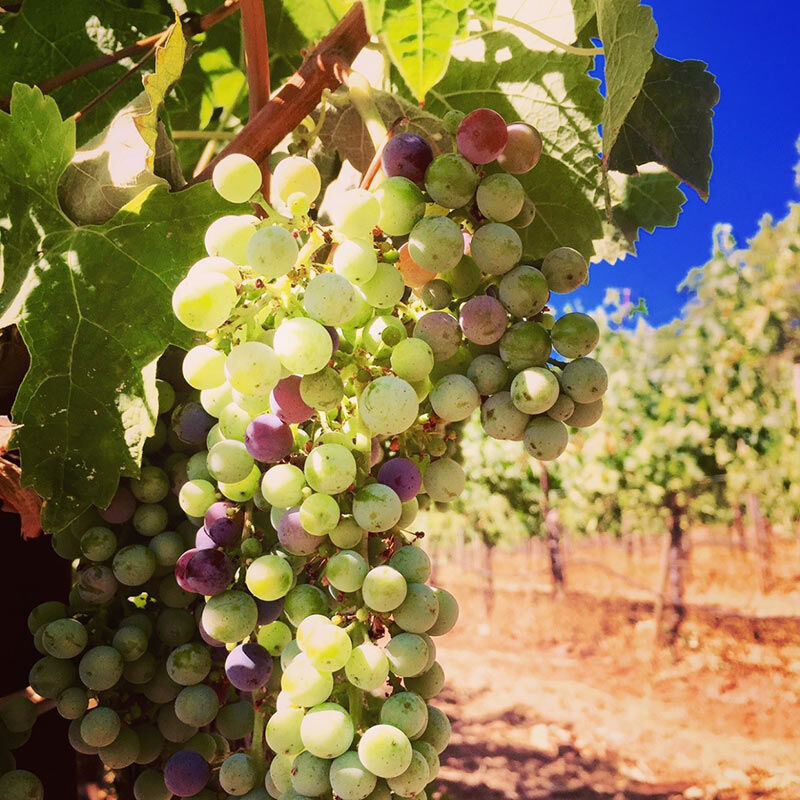 Veraison on Merlot at Arrowood Estate Vineyard.
In the coming weeks, the vines will get one last manicure to remove any secondary shoots or leaves that cause excess shading. At this point in the game, it is a balancing act to make sure that every grape cluster gets enough sunlight, but not too much that we run the risk of sunburn or shrivel. This is also the last chance to remove any excess crop ("green drop") to make sure that all the fruit on the vine will fully ripen.
The 2016 vintage has started off checking all the right boxes, but in witnessing over a decade of harvests, I know it is always wise to temper your expectations against Mother Nature. We will continue to carefully monitor our work in the vineyard and the cellar and I could not be more excited to witness the evolution of this vintage from vine to bottle.
Thanks for tuning in, and check back in a couple months when we wrap up the season with the 2016 End of Harvest Report.
Cheers,
Kristina Shideler, Winemaker