THE 6 BEST PLACES VISIT SONOMA VALLEY
Wine tasting is practically a given when visiting Sonoma; however, the valley has several secret gems beyond viticulture that are worth venturing out to visit year-round. The team at Arrowood, including winemaker Kristina Shideler and winery manager Clint Smith, collaborated on this list of spots you really don't want to miss on your next trip.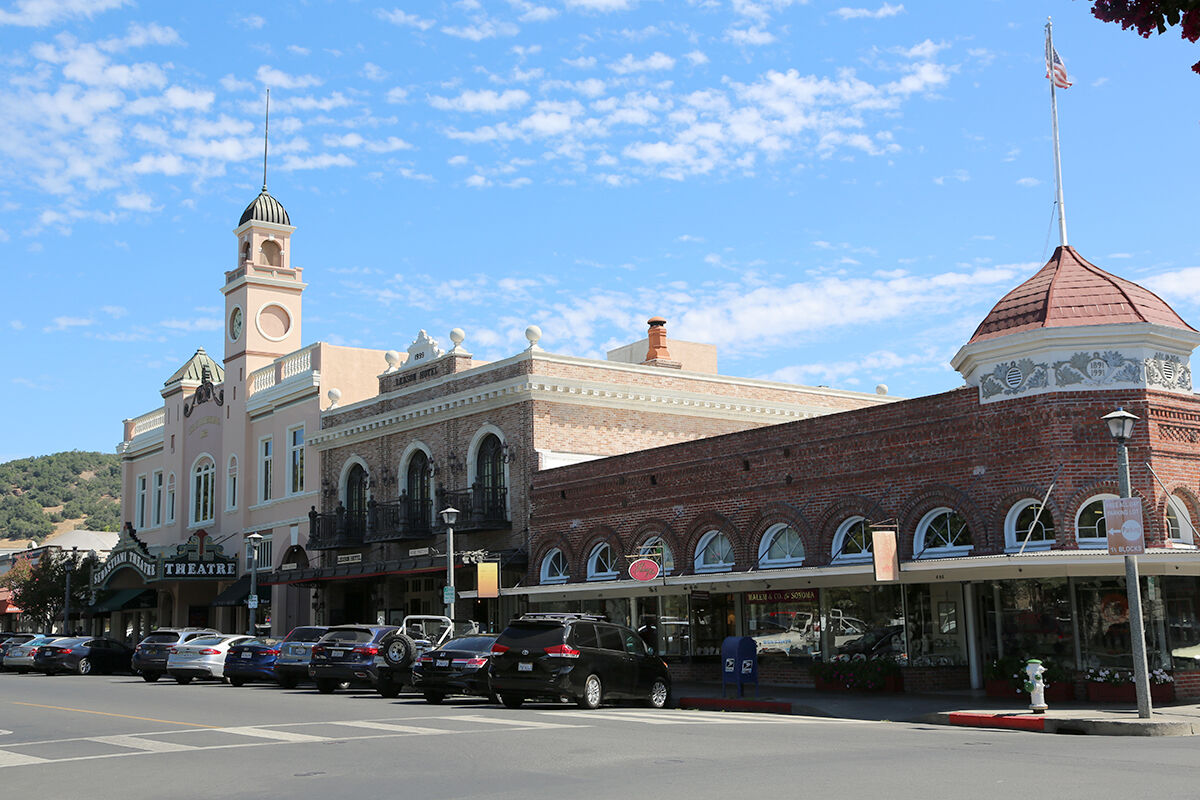 8 acres of parks, historical landmarks, restaurants, and hotels make up the town square of Sonoma. This bustling area is particularly lively during the summer as it hosts several community events, such as a Tuesday farmers market and live concerts at the Grinstead Amphitheater. According to Clint, "Everything is original. It's cool, quaint, and genuine. There's the original town hall building, not to mention all the restaurants and tasting rooms. The Plaza is also home to the Mission San Francisco Solano, which dates back to 1824. You can visit for a tour to see inside." Pop by the visitors center, located across the street from the theater, for recommendations from the staff and to find out what's going on in town of Sonoma during your stay.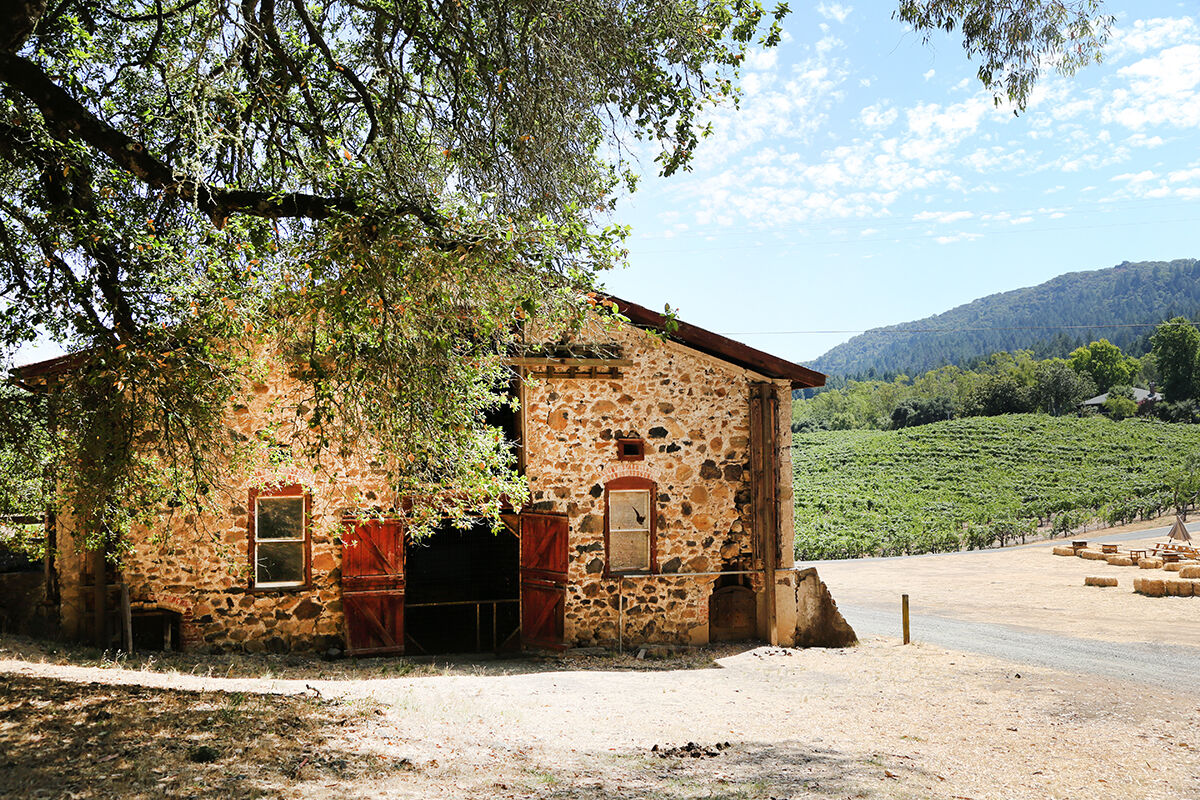 North of Sonoma lies Glen Ellen, a town where the famous American author Jack London settled and revitalized a farm he called "Beauty Ranch" over 100 years ago. Clint explains, "He actually built a homestead here in Sonoma County in his later years." A $10 park entry pass gives you access to miles of hiking and horseback riding trails. Roam the picturesque land and behold various stone barns, fascinating ruins, and sweeping views of vineyards. Signage around the park explains the uses of various antiquated farming equipment and London's commitment to preserving the land for future generations. There is even an audio tour you can download to learn more about the property's history.
"I recommend the Wolf House, the ruins of his house," Smith says. "London had just built it, and it accidentally burnt down." According to a forensic investigation conducted 80 years later, workers left linseed oil soaked rags in the house, which spontaneously combusted. The fire torched the 26-room house, leaving only behind the stone masonry walls. Additionally, from June to September, London's winery ruins transform into an outdoor stage for Broadway Under the Stars. Guests can picnic on the property before watching a live show starring Broadway talent.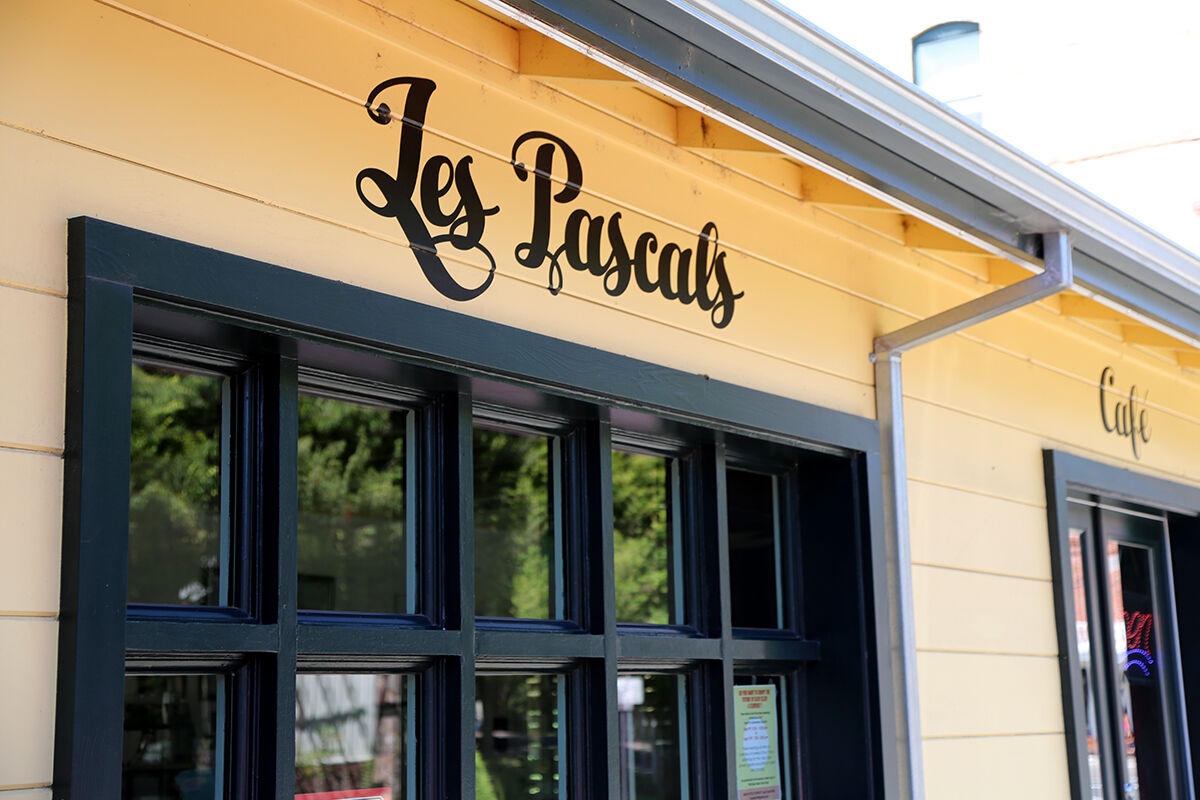 Before you begin your busy day in Sonoma, fuel up with authentic French pastries and coffee. A French husband-and-wife team, Pascal and Pascale Merle, opened the Glen Ellen pastry shop in 2018, and it has quickly become a sensation among visitors and locals alike. Kristina tells us, "The vibe is very local. There's usually a line out the door. Retirees sit, drink coffee, and people watch for hours. I often see vitners and winemakers there on the weekdays. You'll see a few tourists."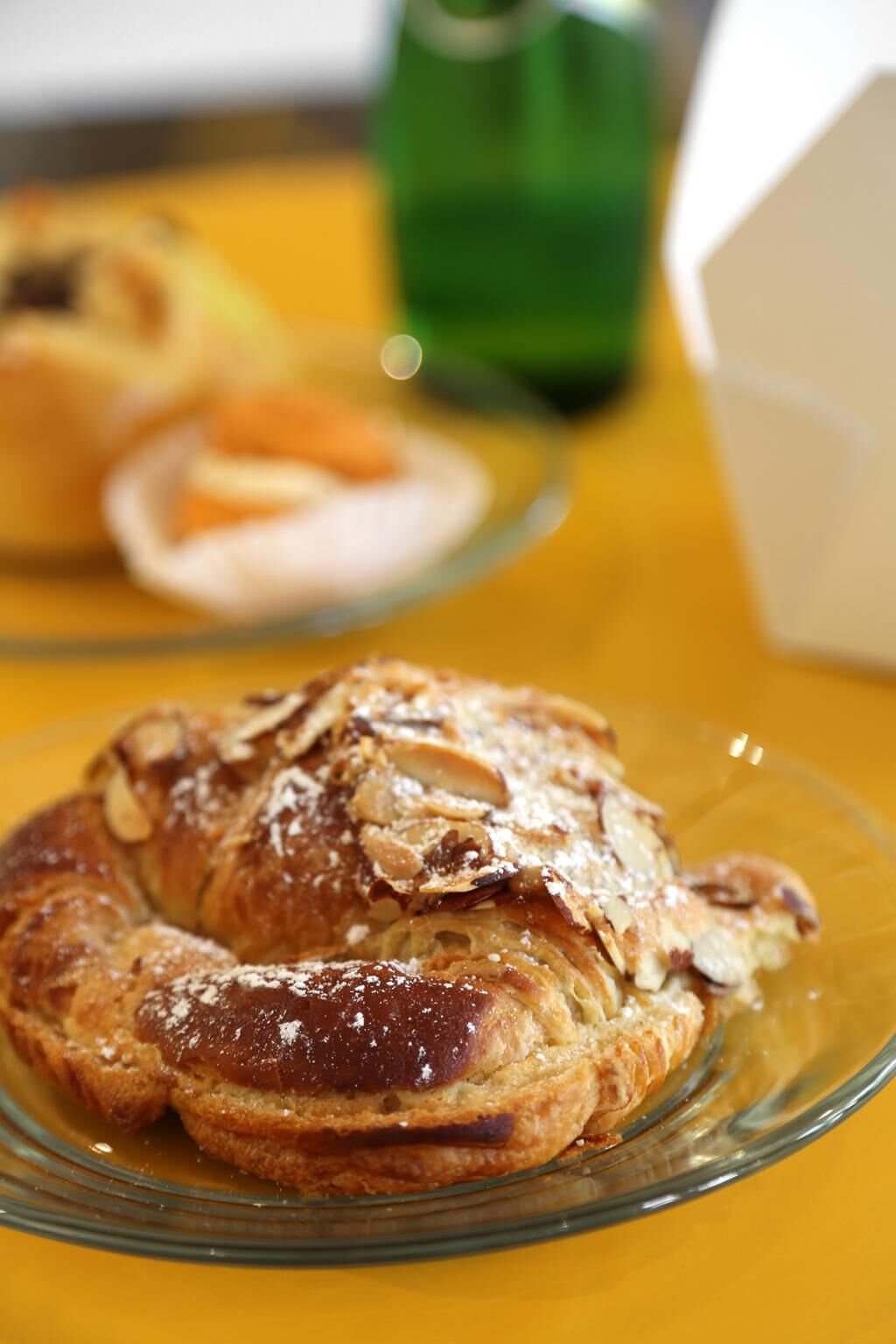 The bakery is known for its breads like brioche and its case full of French pastries. That said, Kristina claims there is one thing you must absolutely order. "The almond croissant is excellent. That's my go-to. I work with a French lady, who is our lab manager. She says that is the best croissant you can have outside of France. It's that good." However, no matter the time of day, the patisserie makes for a quick and delicious pit-stop. Clint adds, "Their savory stuff is amazing for lunch. The croque madame is rich and filling. Their quiche is amazing."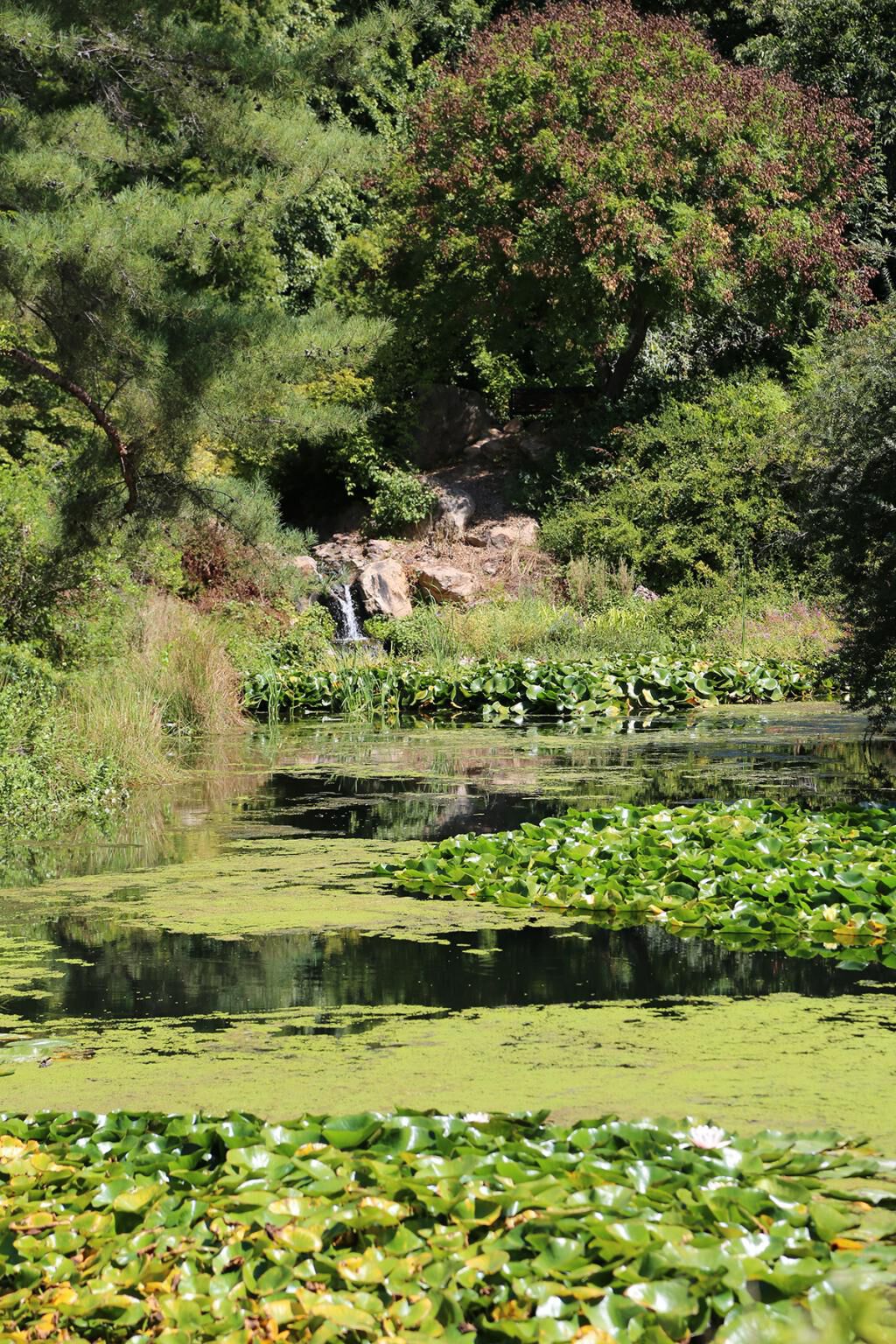 For 30 years, this abandoned quarry turned botanical garden has been home to some of the rarest Asian plants on the planet. A $12 day pass gives you access to the garden. Casually stroll down 2 miles of windy, paved paths and prepare to stumble upon waterfalls, towering trees like oaks, maples, magnolias, dogwoods, blossoming lilies and rose bushes, and some striking views of Glen Ellen vineyards. Clint advises, "This is a great thing to do in the morning if you don't want to drink wine. It's beautiful."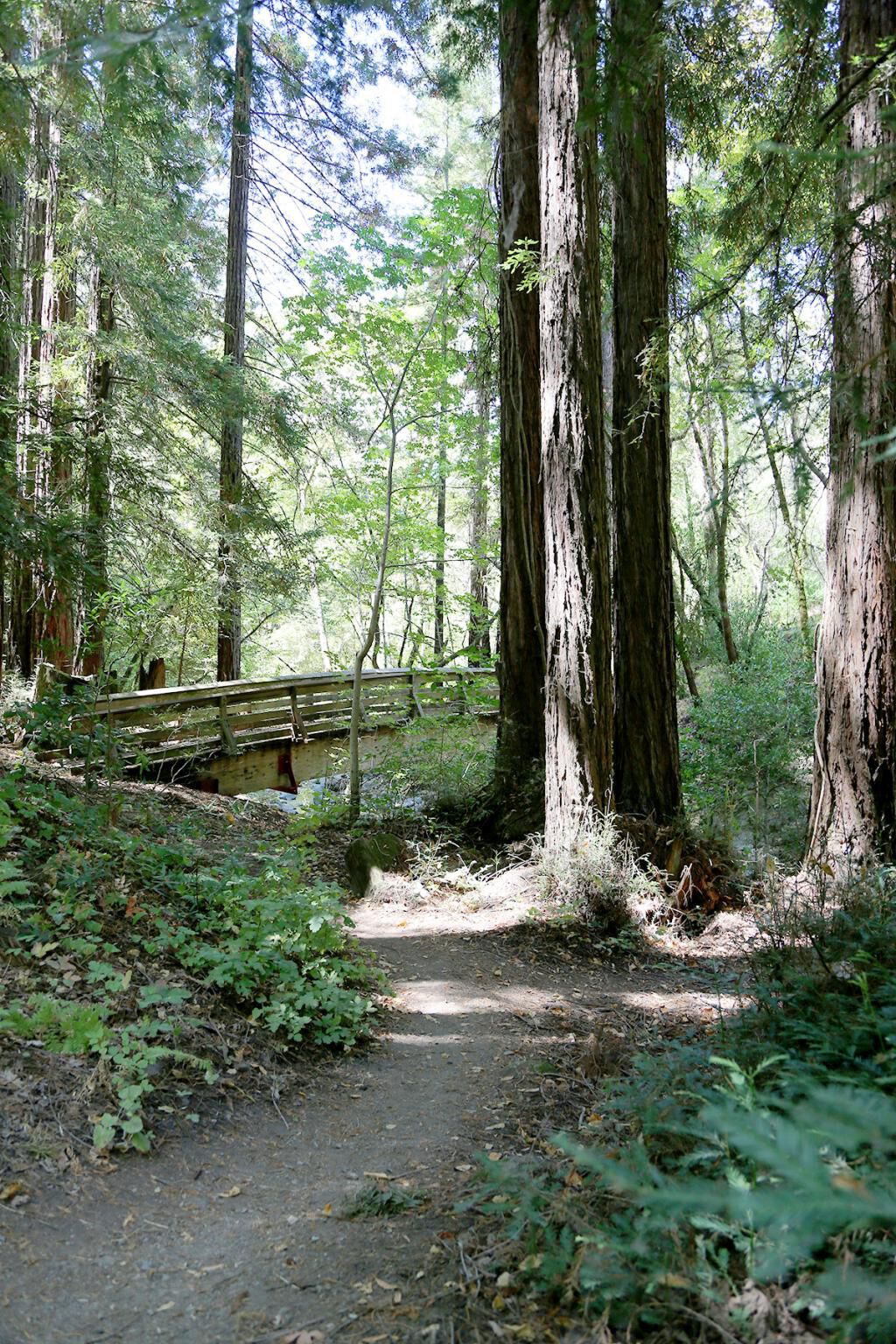 For when you are craving a true hike or trail run, grab your boots and get ready to explore 25 miles of varied terrain. The park encompasses wildflower-dotted meadows, the headwaters of Sonoma Creek, a redwood forest — not to mention one of the highest vista points in Sonoma. "You can hike to such a high elevation that you can see the entire valley," Clint says. There's also a 25-foot waterfall worth checking out in the springtime, Kristina recommends. During Summer months (June-August), nearby at Hood Mansion, you can also support the park by going to Funky Fridays, a summer concert series benefitting Sonoma County Regional Parks Foundation. Entry tickets are $10/person, and the venue provides live music as well as access to local food trucks. Though the concert begins at 7PM, arrive early to snag a great spot.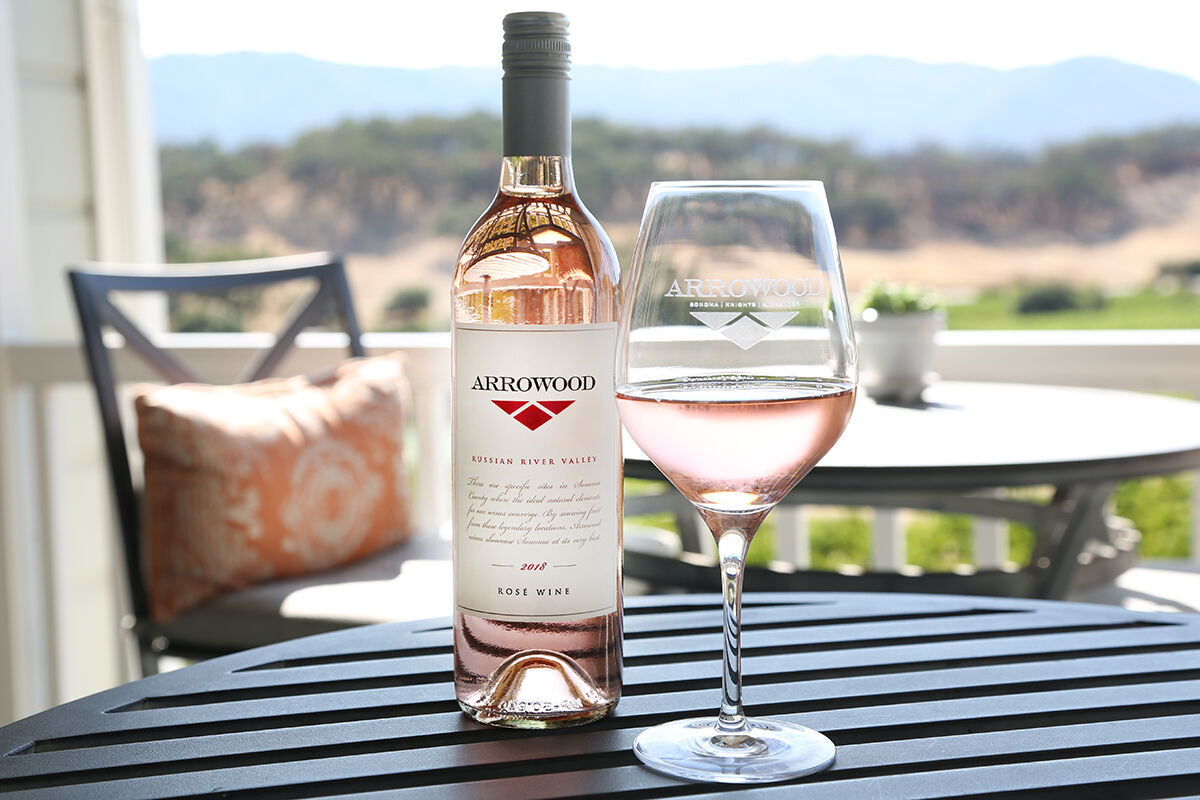 The hilltop tasting room in Glen Ellen is not to be missed. Soak in the picturesque views of the Petit Verdot vines while sipping a range of varietals from floral Viognier to crisp grenache rosé to the flagship Cabernet Sauvignon. The tasting room provides a host of experiences, starting with the Portfolio Tasting ($20) and culminating with a sit-down Wine and Artisan Cheese Pairing ($50). You can also reserve a spot on the Winemakers Veranda, the covered, wrap-around porch as pictured, and bring a picnic, serving an Arrowood bottle of your choice with your spread.