Jump behind the wheel with Winemaker Kristina Shideler as she takes you on an Arrowood All-Wheel Drive adventure to some of Arrowood's most remote vineyard sites.
KNIGHTS CROWN
ARROWOOD ALL-WHEEL DRIVE PART I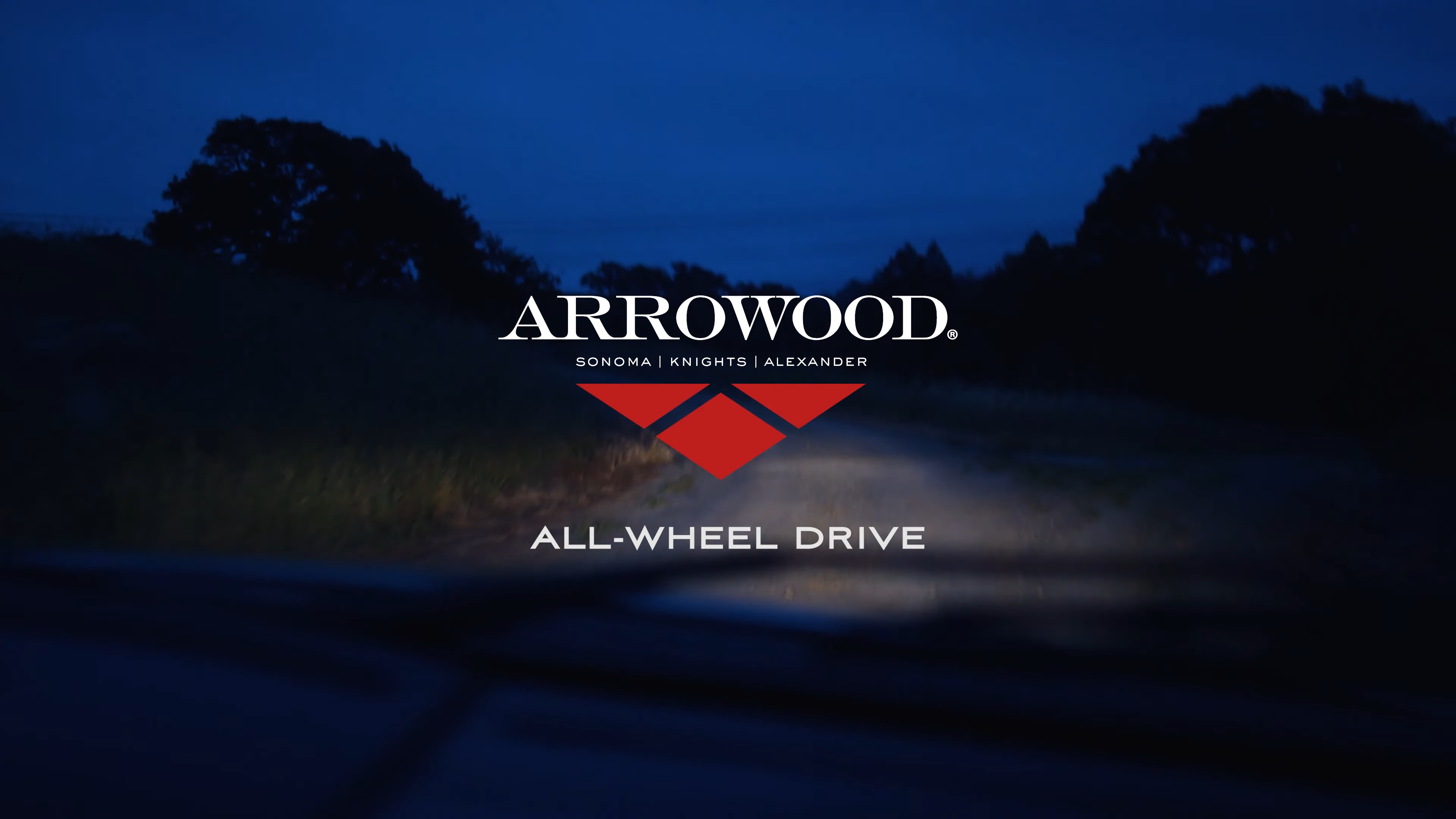 The Knights Crown vineyard is located at the southeast corner of Knights Valley in between Napa Valley and the northern part of Sonoma County.
You could liken this vineyard to an island. Being so remote, though, is part of what makes Knights Crown so special: the way it is farmed, the characteristics of the soil, and, of course, the vineyards that grow there are unlike the rest of Sonoma or Napa. It is a place truly deserving of its own AVA.
The Knights Valley has a moderate climate which makes it perfect for growing Cabernet Sauvignon. The Knights Valley's moderate heat spikes combined with enough cool nights to maintain nice acidity create the foundation for award-winning wines.
What should you expect when tasting a Knights Valley Cabernet? Power on the palate, cocoa dust tannin, and a dark fruit finish. Our 2015 Knights Crown Vineyard Cabernet Sauvignon received a 95 Point score from Antonio Galloni and typifies the exceptional character of the Knights Valley. Try it today.
SMOTHERS-REMICK RIDGE
ARROWOOD ALL-WHEEL DRIVE PART II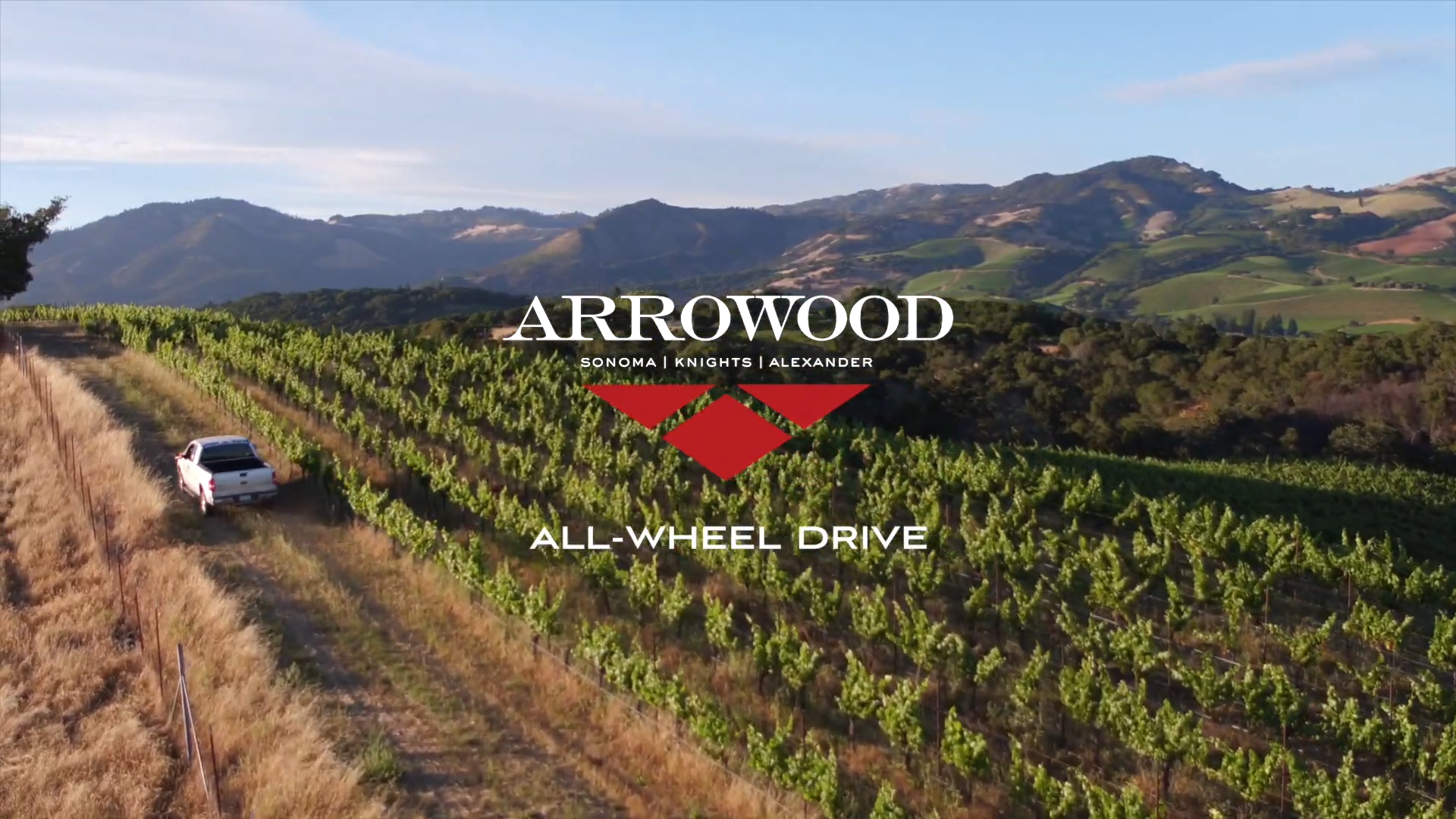 Our Smothers-Remick Ridge Vineyard is in Sonoma Valley. On either side of Sonoma Valley there are two mountain sub-AVAs: Moon Mountain to the East and Sonoma Mountain to the West. Smothers sits on Sonoma Mountain at over 1,000 ft elevation.
Mountain vineyards can be some of the most difficult to maintain - they must be pruned, mowed, and harvested by hand - but also produce some of the most spectacular wines.
This vineyard is comprised of 12 different blocks. The "Marci" block makes up the core of our single vineyard Cabernet Sauvignon.
Small berries are one of the defining characteristics of the Smothers-Remick Ridge Vineyard. The rocky soils and minimal ground water contribute to smaller berries which impart intensity and a high concentration of flavor to the wines.
When tasting a Smother's Remick Cabernet look for intense tannin structure and pronounced red fruit. Robert Parker's Wine Advocate recently awarded our 2015 Arrowood Smothers-Remick Ridge Cabernet Sauvignon a 93 Points. This intense red fruit Cabernet is a treat you won't want to miss.
CARNEROS
ARROWOOD ALL WHEEL DRIVE PART III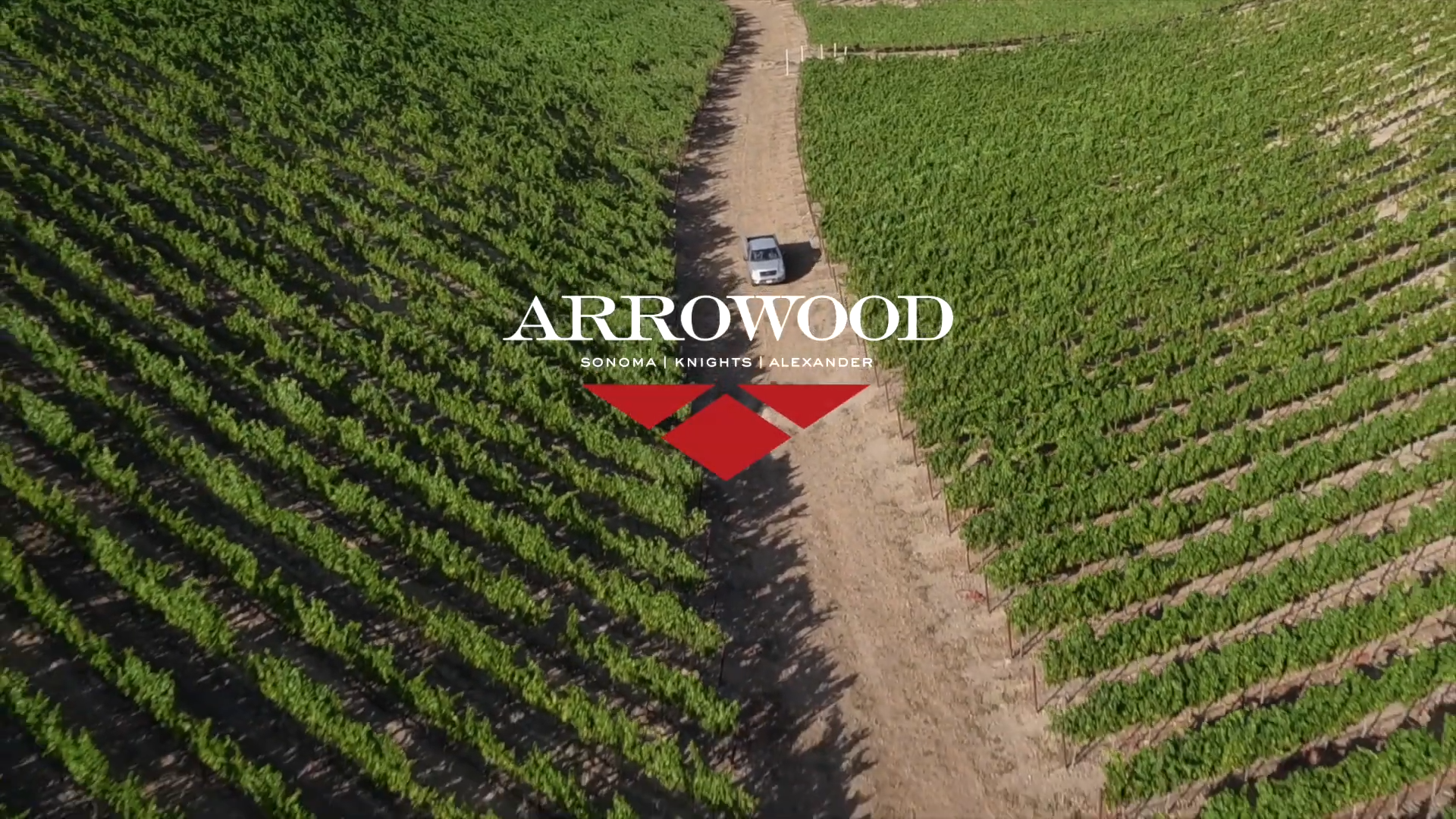 Carneros is a region just south of the towns of Napa and Sonoma and less than 3 miles from the San Pablo Bay. Fog from the bay regulates cooler temperatures which, in turn, help Carneros Chardonnay maintain luscious acidity.
Even though our Arrowood Carneros Chardonnay carries the AVA designation, it is actually entirely sourced from a single block in a single vineyard called Ramal West.
If you were visiting Ramal West on foot, the first thing you would notice is how steep it is. But interestingly enough that drastic elevation change is what creates the broad spectrum of textural and flavor diversity that makes the vineyard to well suited to a single vineyard bottling.
The result is a complex Chardonnay that expresses the site and delivers the type of acid you can only get from coastally-influenced wines.
Our Winemaker Kristina Shideler, believes so strongly in the power of this block that she employees a "no intervention" winemaking approach - letting the Chardonnay develop an absolute expression of Carneros. Experience Ramal West for yourself with our Arrowood Carneros Chardonnay.