ARROWOOD'S UNDER THE RADAR WHITE WINES ARE PERFECT FOR SUMMER
About the Author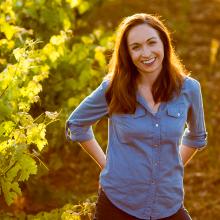 KRISTINA SHIDELER
WINEMAKER
Our Arrowood Winemaker since 2015, Kristina is passionate about crafting distinctive Cabernet Sauvignons from Sonoma's diverse AVAs and vineyards along the western ridges of the Mayacamas Mountains.
Arrowood Winery is famous for Cabernet Sauvignon, but when hot summer weather comes, I like to reach for white wines, and so do our wine club members and fans. I only make a very small quantity of white wine -- about 500 cases a year.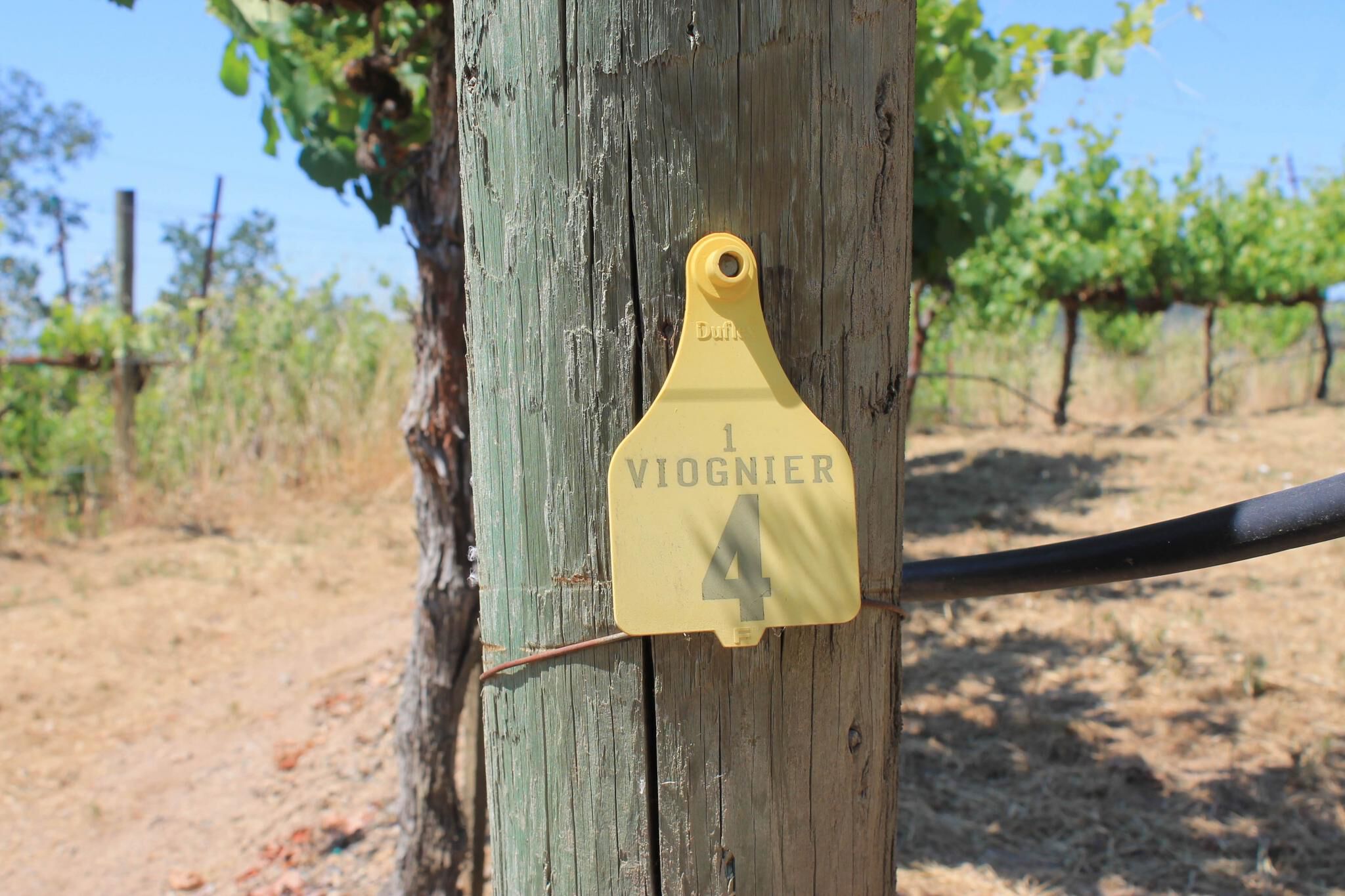 I'm really proud of both the Arrowood Viognier and Chardonnay -- the key to both of these white wines is the land.
You hear a lot of winemakers say that wine is made in the vineyard. In a way that's true, since all winemakers work with the fruit Mother Nature gives us each season. Lots of times nature doesn't throw us surprises. But when the weather is good, the vineyard is the right place for that varietal and your vineyard team manages things just right, you get perfect fruit.
That's what's been happening with our Chardonnay and Viognier, and both of these distinctive and beautiful wines tell a story about the vineyards where the fruit is grown.
WHITE WINES - VOLUPTUOUS VIOGNIER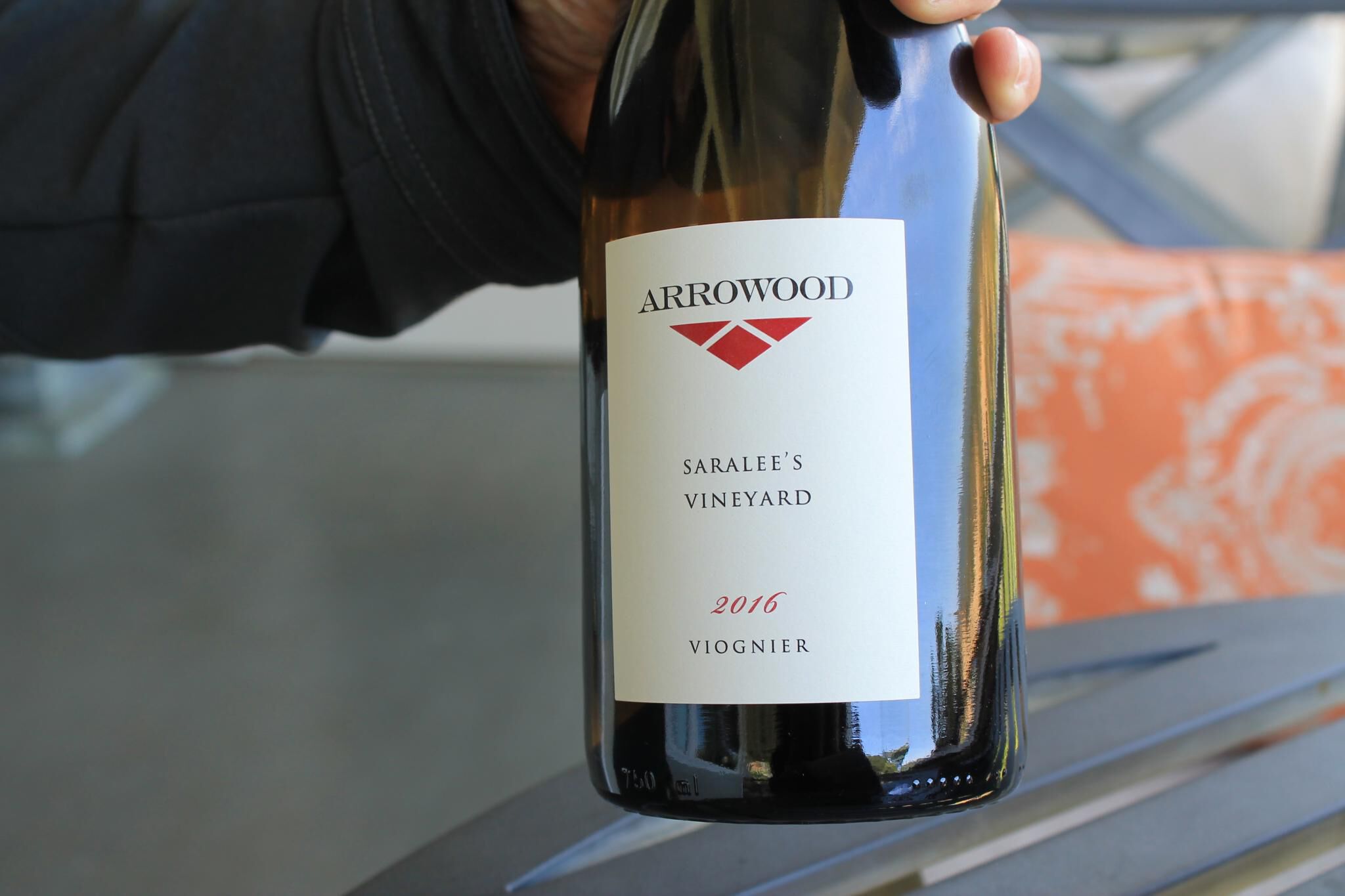 Dick Arrowood who founded our winery was fond of Rhône wines, so he started making Viognier right from the start in 1986. Viognier (pronounced Vee-oh-knee-AY) is a slightly exotic grape that originally comes from France.
The most famous and prized Viognier is from the small region of France called Condrieu — it's legendary for its luscious flavors. It's a dry wine (not sweet) but it overflows with aromas of peaches, apricots, honey and lemony floral scent. On the palate, it's refreshing and rich at the same time.
The Viognier from Saralee's Vineyard is pretty famous too, because the entire block is planted in rows that curve around a hill. From the top it looks like a bullseye, and I've never seen anything like it. The grapes growing there get sun from 360 degrees.
Saralee's Vineyard is out in the heart of the Russian River Valley. It sounds like a quaint little patch of vines, but actually, it's a sprawling vineyard that starts on a hill and then continues on for about 80 acres.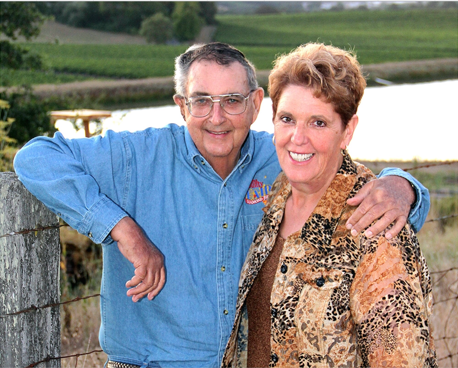 The vineyard was named for Saralee Kunde, a legend in Sonoma grape-growing community for the way she supported agricultural education for local young people. She and her husband Rich made their own wine, and they also grew grapes that they sold to other wineries.
"She was just a great part of the community," says Shaun Kajiwara, director of vineyards for Arrowood Winery. "She donated lots of time to helping kids with agriculture."
And she also created a vineyard that's like a grapevine museum, because it has so many different varieties and clones.
"This is probably one of the best-known vineyards in all of Sonoma," Kajiwarra said. "Saralee asked wineries what they wanted her to plant. That was rare."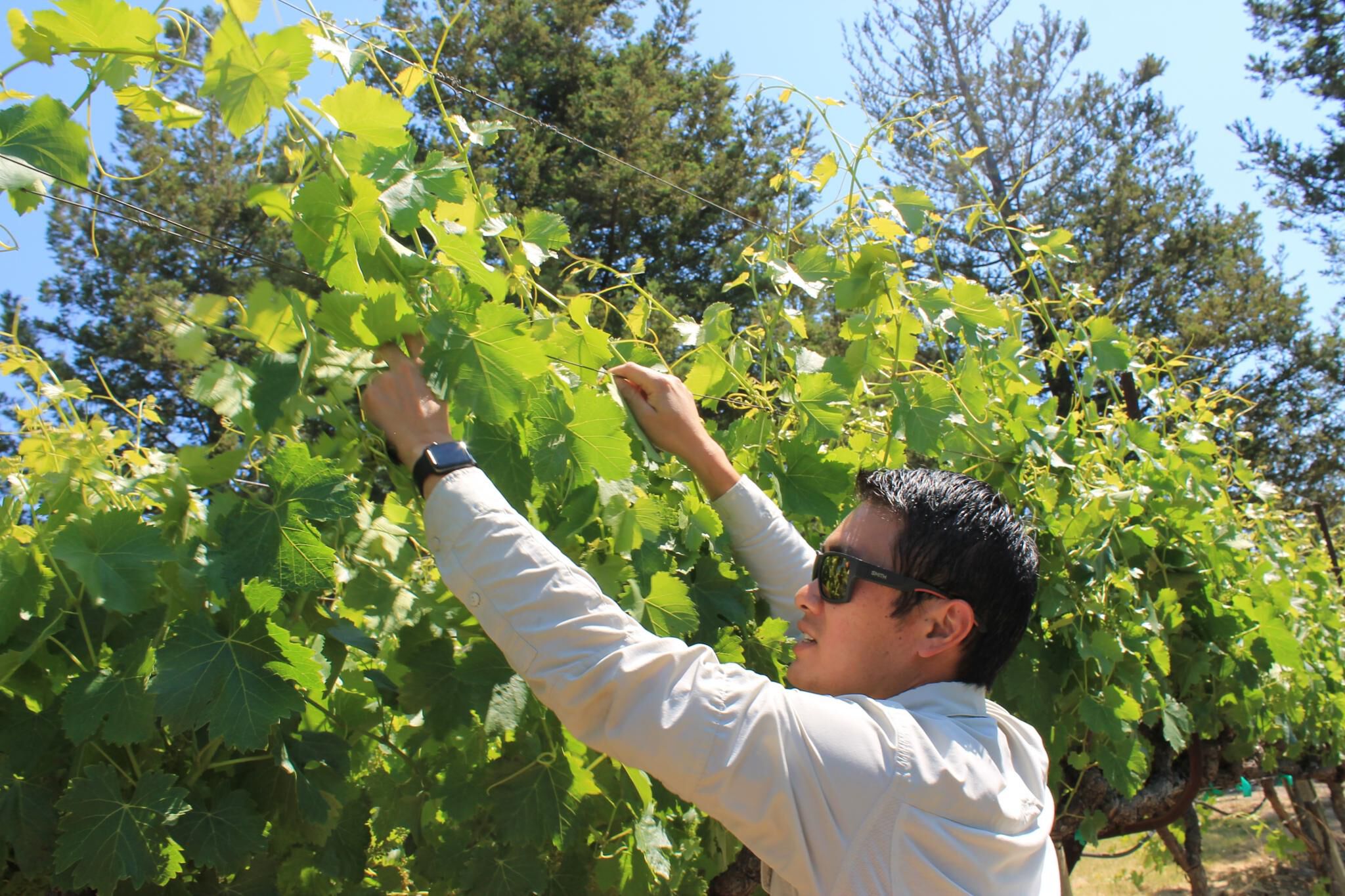 Kajiwara says the curved rows mean the grapes don't ripen evenly. The ones that get more sun are more ripe and sweet, while the less ripe grapes add more tangy, citrusy flavor.
Normally, that would be a problem, but for Viognier and aromatic whites, this setup is quite perfect because you get more complexity. You have some areas that get that ripe peach and nectarine and other areas you get more brightness.
It all comes together in a wine that feels luxurious on the palate. I love it on its own, but also with seafood or Thai or Asian food. One of the best pairings I've had was with butternut squash soup in the fall because of the warm spices like nutmeg just sang with the wine.
You'll have to be a wine club member or visit Arrowood to taste our Viognier, but once you do, it just might be your new favorite summer wine.
WHITE WINES - THE PERFECT CHARDONNAY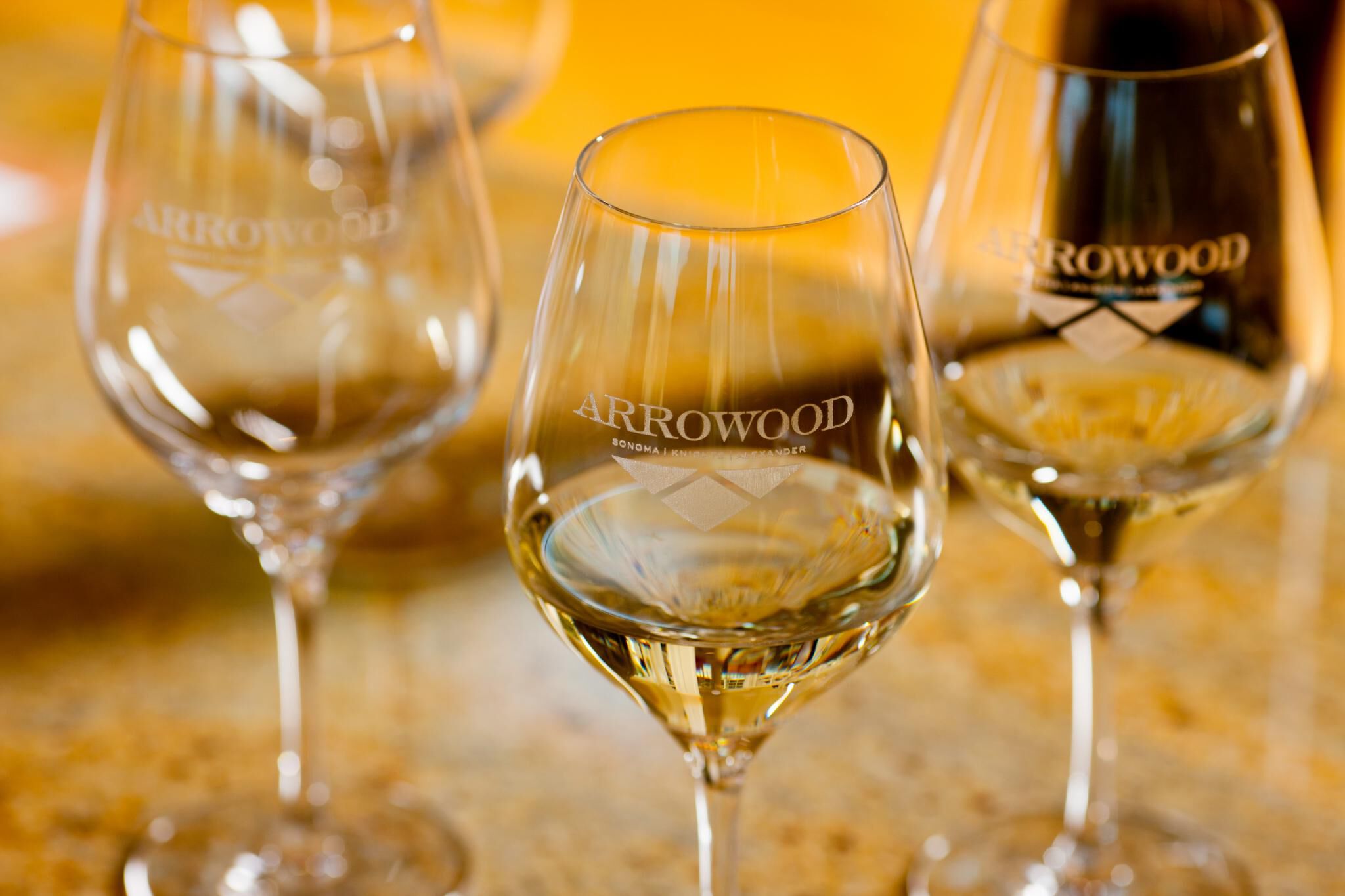 Chardonnay can grow anywhere but my favorites come from cool vineyards, just like in Burgundy, France. But we were lucky to find this little vineyard in Sonoma that's the perfect place for making Chardonnay.
The fruit for our Chardonnay comes from the Carneros, and I think that's an excellent choice. It's in the middle of these rolling hills of Carneros and the fruit is amazing.
The San Pablo Bay keeps the vineyard cool and foggy most of the time, so the grapes spend longer on the vine ripening and developing the flavors I want. Plus the vineyard is on a steep 20 percent slope, so the vines get some stress to add more complexity.
I'm thankful to have such a great team managing the vineyard, and they pick it at just the right time. Because of these great growing conditions, we're able to pick at lower sugar levels and higher acid levels, but still get all the ripeness in Chardonnay that California is known for.
Nothing is added to the wine, which is pretty incredible. It's very hands-off and we let the vineyard express itself. The natural yeast does its thing, and once fermentation is over, it gets aged in 2-year-old oak barrels, which add texture to the wine, but very little oak flavor.
It's a refreshing wine, that's made for anything in the fish, chicken or even pork spectrum. Or just sipping on a hot day. With this one, I'm making the wine I like to drink.