KNIGHTS VALLEY AND ARROWOOD'S NEVER-ENDING SEARCH FOR FANTASTIC CABERNET SAUVIGNON
Explore Knights Valley through the lens of Cabernet Sauvignon.
DISCOVER KNIGHTS VALLEY CABERNET SAUVIGNON
When you dare to travel off the beaten path, like the bravest of us sometimes do, you can be rewarded for your bravery. In fact, should you spend enough time off on your own, you may find that your once-divergent path is now the path.

At Arrowood, we like to say we're appellation agonistic--winemaking without borders if you will. We call Sonoma County home, and within it, distinctive Cabernet Sauvignon is our North Star. So we followed that North Star up winding dirt roads, through fog, over mountain tops. We followed it north and a little east. We followed it to Knights Valley.
Less famous than Napa? Yes. Less visible than Sonoma Valley? Sure. But if you're looking to think outside the glass, here's a guide to the Cabernet Sauvignon region that should be next on your list.
WHERE IS KNIGHTS VALLEY?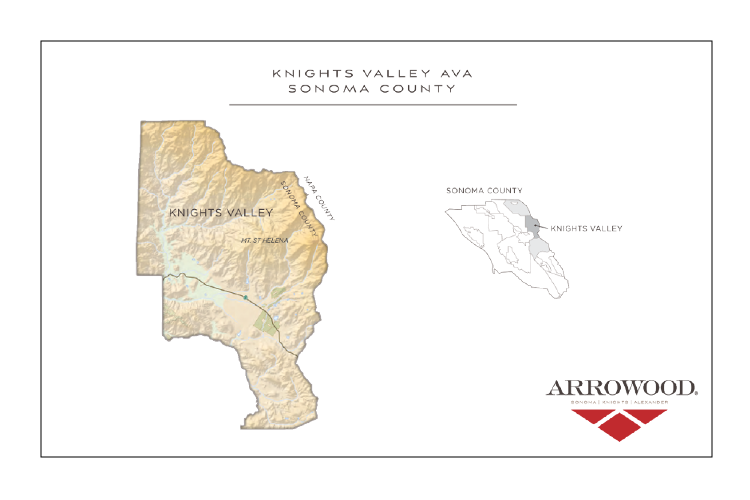 Often mistaken for part of Napa County, Knights Valley is the easternmost AVA in Sonoma County just up the hill from Calistoga. Like other spectacular Sonoma AVAs - Sonoma Valley and Carneros - Knights Valley straddles the gap between two wine-growing giants drawing influences from both sides. Cabernet Sauvignon from Knights Valley marries that quintessential Napa Valley structure with Sonoma County's elegant acidity.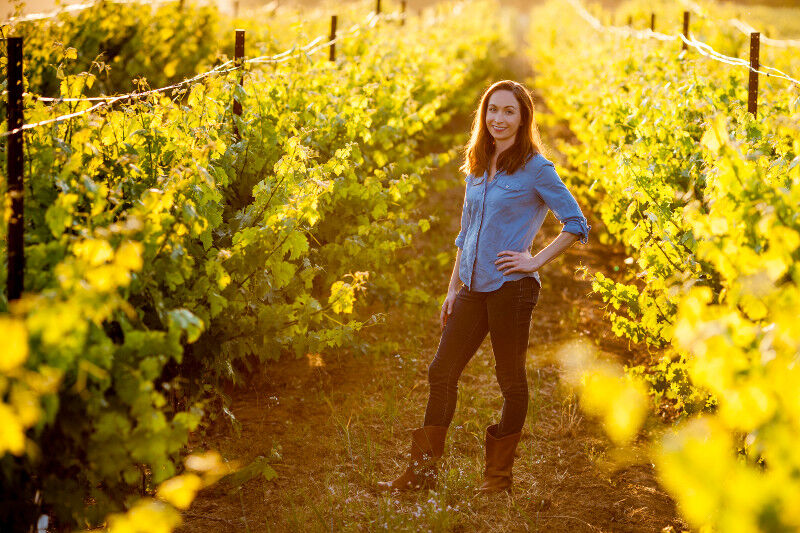 When Kristina Shideler took over as Arrowood winemaker in 2015, she brought a wealth of knowledge about Sonoma's mountain-grown Bordeaux varietals from her time as an intern at Vérité and an enologist at Stonestreet winery. In her own words: "When the opportunity at Arrowood came up in December of 2014, I jumped at it. I knew all about the Monte Rosso and Smothers-Remick Ridge vineyards and knew about Arrowood's classic Cabernet heritage."
KNIGHTS VALLEY OR KNIGHT'S VALLEY?
Good question. The answer is yes to both. Thomas B. Knight purchased ~9,000 acres in Sonoma County from Santos Berryessa in 1853, making it Knight's valley. In 1875, however, the Sonoma County Board of Supervisors formed Knights Valley Township in honor of the Knight family, and Knight's valley officially became Knights Valley.
KNIGHTS VALLEY WINEGROWING HISTORY
Thomas B. Knight, recognizing the value of Mount Saint Helena's fertile soil planted the first vineyards on the land back in the late 1850s. By the 1880s, other settlers had gravitated to the area and also began planting wine grapes. By 1912, wine grapes were Knights Valley's most planted crop.
In 1960, UC Davis published Promising New Areas for Premium Quality Wine Grapes to Replace Acreage Lost to Urbanization (back when really dry 14-word titles were totally in vogue). This paper notes that the soil and climate in Knights Valley made it ripe to challenge the other burgeoning wine regions in California: "Knights Valley has a few thriving small vineyards. Although the soils of Knights Valley have not been mapped, the growing vineyards demonstrate the suitability of the deep soils which will support vines without irrigation."
After decades of informal recognition by winemakers and vineyard managers for its unique growing conditions, the Knights Valley AVA was officially formed in 1983.
Fast forward to today and Knights Valley is home to some of California's most storied producers: Chateau Montelena, Peter Michael, Anakota and Vérité.
KNIGHTS VALLEY'S WINEGROWING SOIL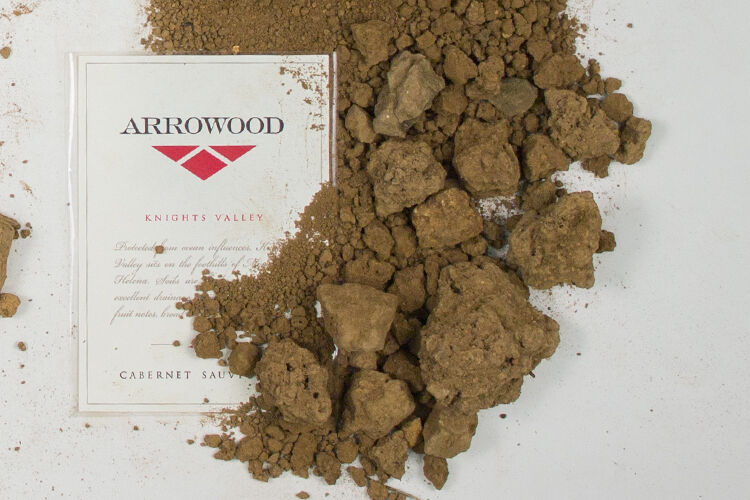 "I'd characterize the soil in Knights as incredibly fine," says Kristina. "It is really rich, well-drained soil, which allows the berries to be smaller and more concentrated. The winemakers in the area fondly refer to Knights Valley soil as 'moon dust.' You have to be very careful driving near these vineyards because the soil texture is just that fine."
ARROWOOD KNIGHTS VALLEY CABERNET SAUVIGNON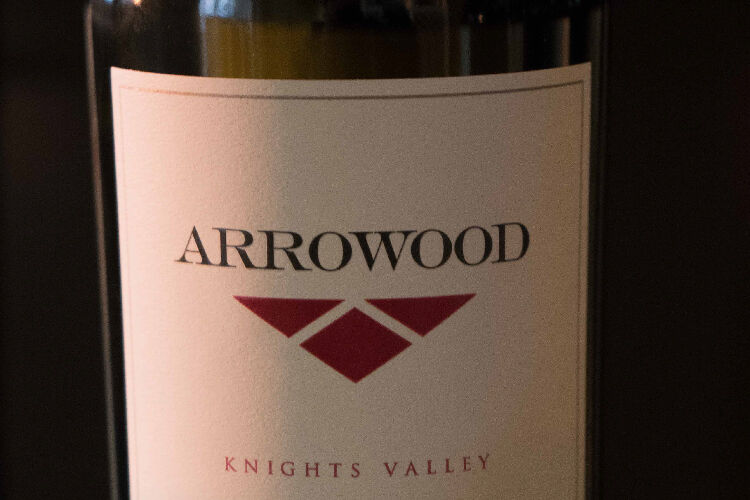 Kristina describes Arrowood's Knights Valley Cabernet as the exclamation point at the end of our Cabernet portfolio: "I like to pour it last because it's the most structured of our three AVA Cabernets. It has these big, broad, beautiful tannins that take hold the second it hits your palate. This is your steak wine, for sure."
When making Knights Valley Cabernet, Kristina always starts with mountain-side fruit, "The closer you get to Mount Saint Helena, the more structure you get from that fruit. So, that first 20-25% of mountain side fruit really makes up the base of this wine. As you start moving away from Mount Saint Helena there's this little plateau, with amazing soils, that I like to call the sweet spot - that's where I source the rest of the Cabernet along with some Merlot and Malbec to round out this Cabernet."
When asked about the signatures of her Knight's Valley Cabernet, Kristina says, "outside of its unmistakable structure; the other defining characteristic is the finish: cocoa powder. It's the flavor, but also the texture; you get just a hint of this chocolatey-sweet dust that stays with you - it's a pretty special Cabernet."
DISCOVER KNIGHTS VALLEY FOR YOURSELF
Not all journeys have a single destination. In the case of Cabernet, there are so many soil-types, elevations, rootstocks, clones, barrel regimens, and aging techniques that can transform neighboring clusters, let alone neighboring blocks. But, while it may not be the only destination, Knights Valley is certainly an AVA worth seeking out when that spirit of adventure strikes.