PALEO, VEGAN, AND GLUTEN-FREE HOLIDAY MEAL IDEAS AND WINE PAIRINGS
The very words "Thanksgiving dinner" can cause the pulse of even the most experienced entertainers to quicken a bit. It's the official start of most important entertaining events of the year, which involve many decisions from guest list, to wine pairings, to table décor. And then learning that one of your guests has a particular dietary restriction can send some hosts into a near panic.
But not to worry – with a little planning, cooking for people with different eating styles doesn't have to be complicated. To make your holiday dinner planning easier, we reached out to three experts in Paleo, gluten-free and vegan cuisine for guidance and inspiration on Thanksgiving, Christmas and New Year's menus paired with Arrowood wine.
PALEO THANKSGIVING DINNER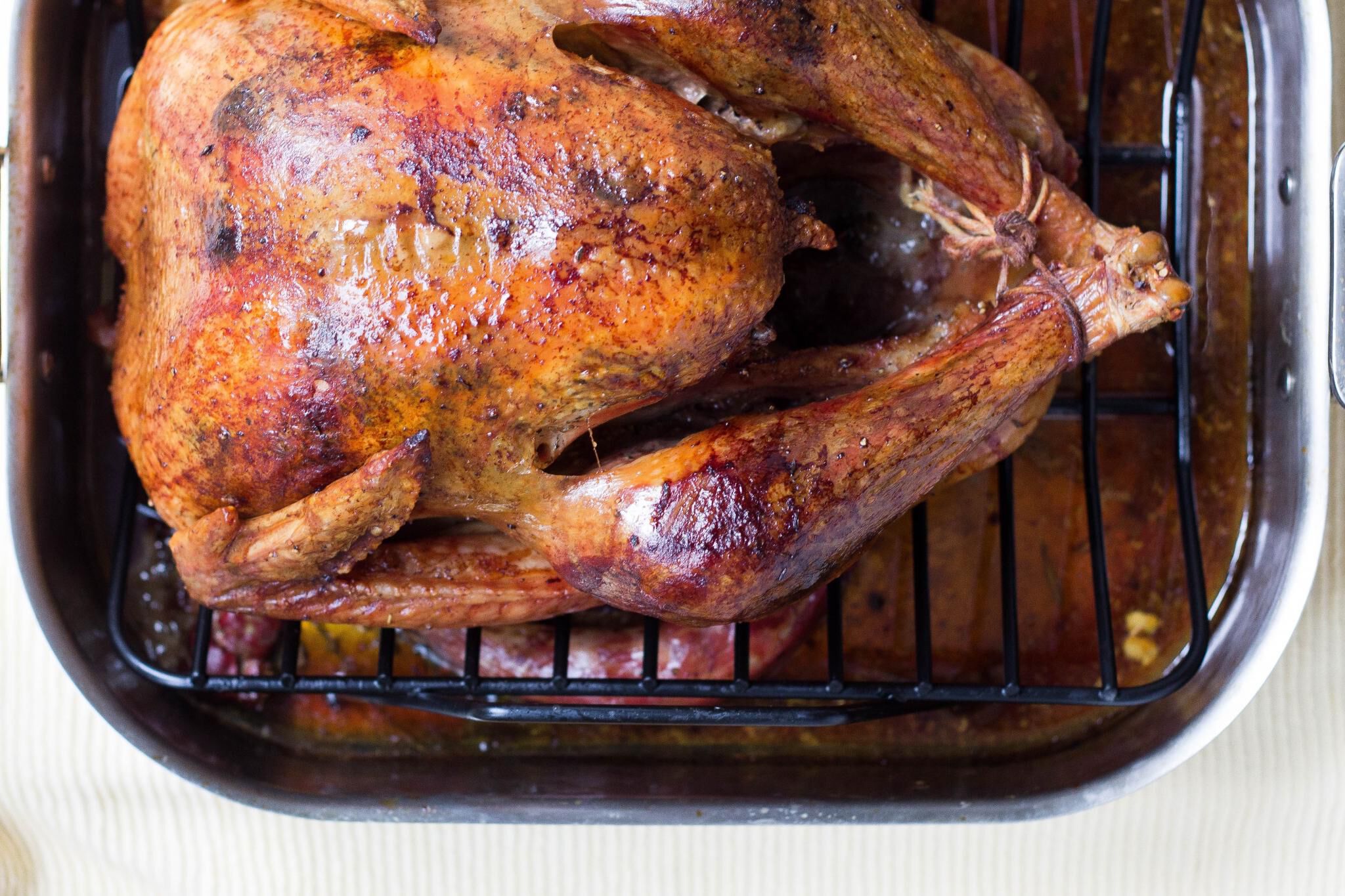 What it is: The Paleo diet (short for Paleolithic) cuts out processed foods, along with grains and dairy, and added sugars, which can cause inflammation.
Expert: Tanya Holland, an Oakland chef, restaurateur and author of Brown Sugar Kitchen: New Style Down Home Recipes from Sweet West Oakland (Chronicle Books, 2014).
Menu: Smoked turkey with cranberry apple relish, collard greens, green beans with sesame seed dressing, sweet potato wedges and smoked yams with coconut butter.
Wine Pairings: Arrowood Sara Lee's Vineyard Viognier and Arrowood Proprietary Red Blend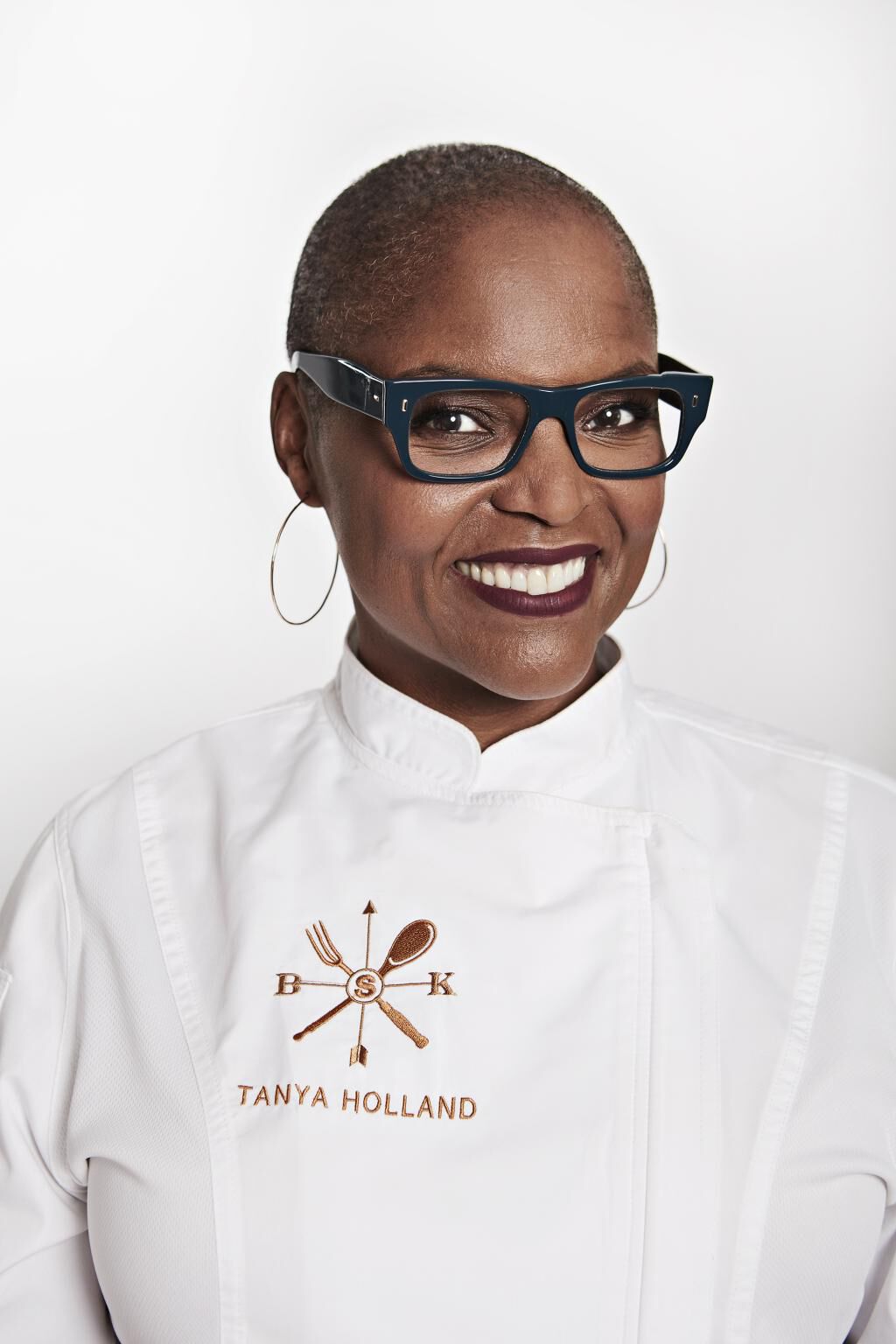 If you haven't heard of chef Tanya Holland and her lighter-than-air waffles that inspire people to line up outside her restaurant, you will soon. The chef is one of the cheftestants competing in the next season of Top Chef which debuts December 7.
"My cuisine is very elegant, and refined comfort food with great quality ingredients," says Holland. "It's very simple and accessible." The centerpiece of her Thanksgiving menu is organic turkey, brined with salt and then smoked. But it doesn't have to be a 12-pound bird; Holland loves cooking a turkey leg or breast if she's cooking an intimate dinner. A no-sugar added cranberry apple relish makes a naturally sweet-tart accompaniment to the turkey.
Her go-to Thanksgiving wine pairing is a softer red, such as merlot or a red blend. "I would pick a merlot over cabernet sauvignon because it's softer and more food friendly," says Holland. "A merlot-dominant red blend would be nice too."
For a Paleo feast, Holland would pair her turkey with a cornucopia of vegetable-based side dishes.
"Collard greens are really great," she says. "And I don't put any fat in my collard greens except for olive oil." And as she explains in her book Brown Sugar Kitchen, sautéing red onion, fresh garlic and chili flakes first help give the greens a flavorful foundation. Another go-to side is her roasted green beans with sesame-seed dressing.
Baked sweet potato wedges, tossed in olive oil with Kosher salt and Creole spices and then baked makes a family friendly side. Or for a richer dish, she likes smoked yams with coconut butter and a drizzle of maple syrup. The warm spices, and the hint of natural sweetness, make the yams a great match for lush wine like Viognier, which has its own spice notes.
VEGAN CHRISTMAS DINNER
What it is: People on a vegan diet eat only plant-based foods, avoiding anything that comes from animals, including butter and honey.
Expert: Toni Okamoto, author of The Super Easy Vegan Slow Cooker Cookbook (Callisto, $12.71) and hostess of Plant Based on a Budget
Menu: Turkey field roast, mashed potatoes and gravy, stuffing with mushroom and faux sausage, stuffed squash with wild rice and cranberries and chocolate pie.
Wine Pairings: Arrowood Alexander Valley Sauvignon Blanc and Arrowood Sonoma Valley Cabernet Sauvignon.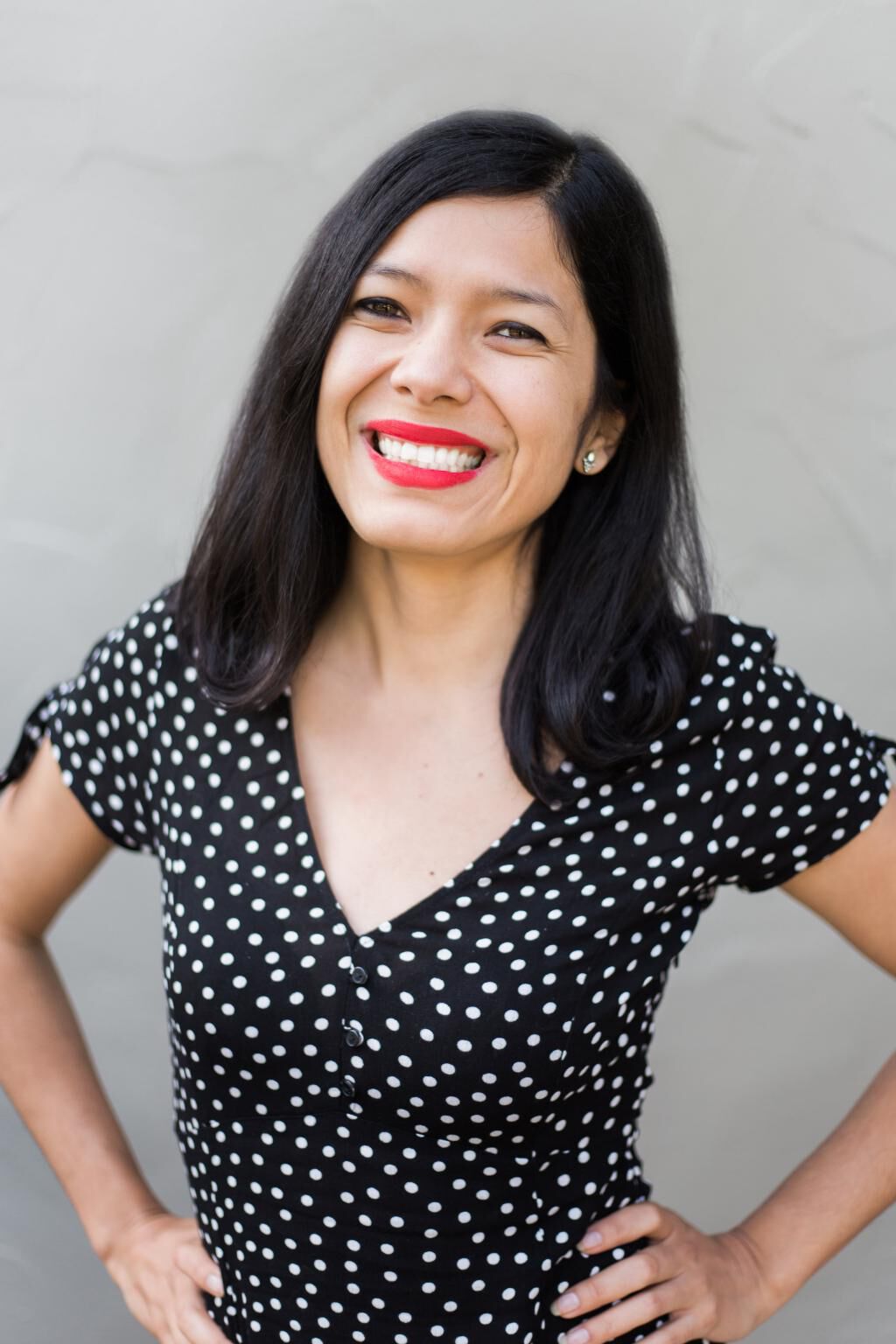 Some people see eating a plant-based diet as restrictive, but Toni Okamoto says that becoming vegan opened her up to a whole new world of cuisine. Growing up, she and her parents ate a typical American diet where the most exotic foods were Mexican, Chinese and Italian cuisine.
"Becoming vegan, I discovered a lot more variety," says Okamoto, who's based in Sacramento, California. "Learning to cook plant-based opened me up to Ethiopian, Vietnamese and Indian, which are very vegan-friendly cuisines."
But even if you're not that adventurous it's OK, since there are so many commercial foods that cater to vegans these days. For a Christmas main course, Okamoto suggests Tofurkey – like it sounds, it's tofu reminiscent of roasted turkey. Another popular choice is a Field Roast, a grain-based meat substitute in the shape of a roast. The earthy flavors in the wild mushroom or lentil sage roasts make them a fine pairing for the notes of red fruit, anise and roasted coffee in the Arrowood Sonoma Valley Cab.
Using nut milks, vegetable broth and plant-based butters, she says it's easy to create a range of satisfying sides from mashed potatoes and gravy, sweet potatoes and squash stuffed with wild rice and cranberries. And high-quality vegan sausages —often made with pea protein—add flavor and texture to her mushroom stuffing. The lighter flavors in most vegetable dishes, especially green ones, are well-paired with a refreshing wine like sauvignon blanc.
GLUTEN-FREE NEW YEAR'S EVE PARTY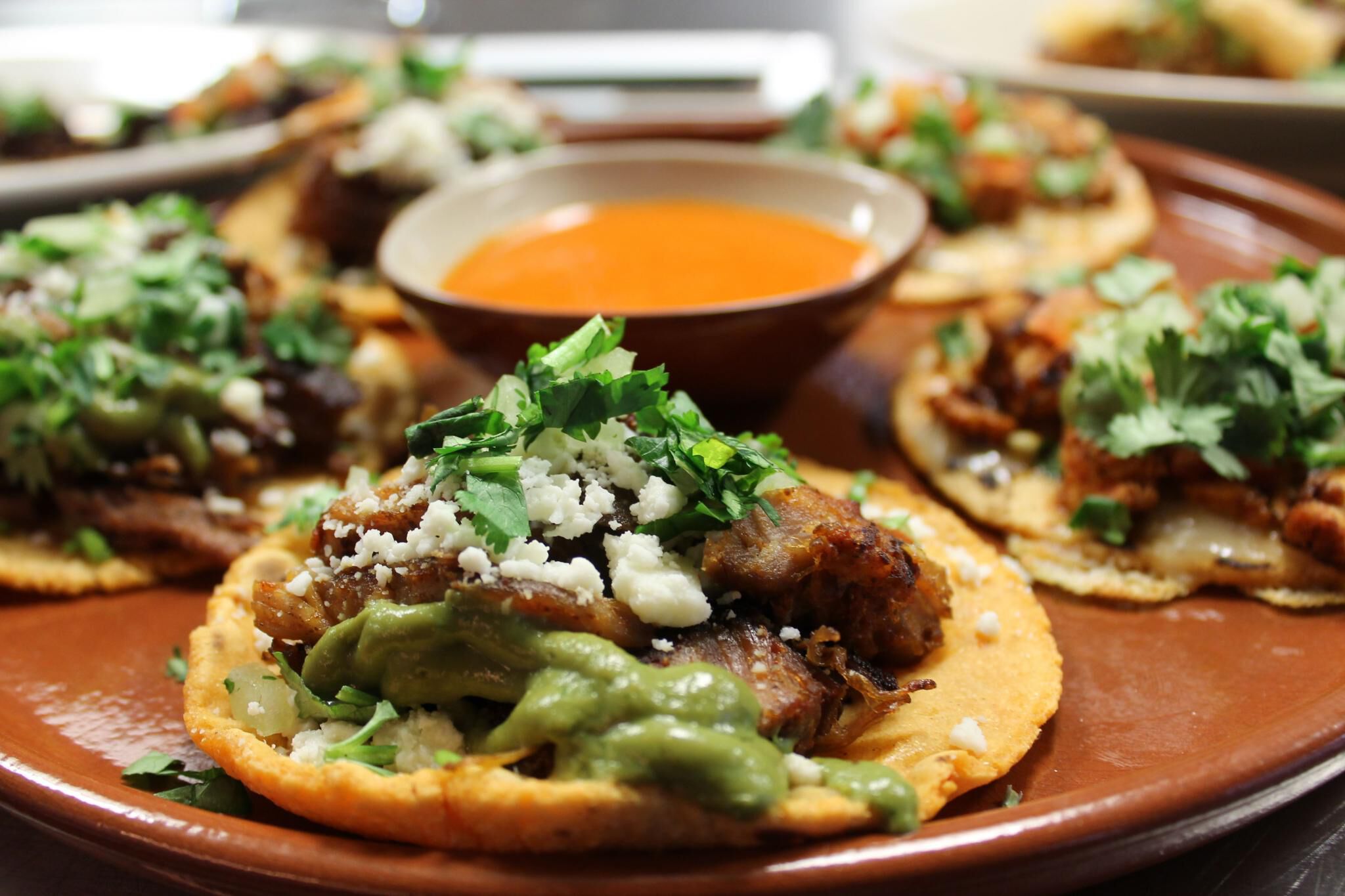 What it is: People on a gluten-free diet avoid all wheat products including flour, pasta, and traditional breads.
Expert: Chef Isabel Cruz, owner of The Coffee Cup in La Jolla, California and author of the upcoming book The Latin Table from SkyHorse Publishing
Menu: Taco bar with roasted pork and roasted chicken, mini corn tortillas, avocado tomatillo salsa, red tomato salsa, black beans, rice and crispy plantains with chipotle dip, flourless chocolate ginger cake.
Wine Pairings: Arrowood Knight's Valley Cabernet Sauvignon and Arrowood Carneros Chardonnay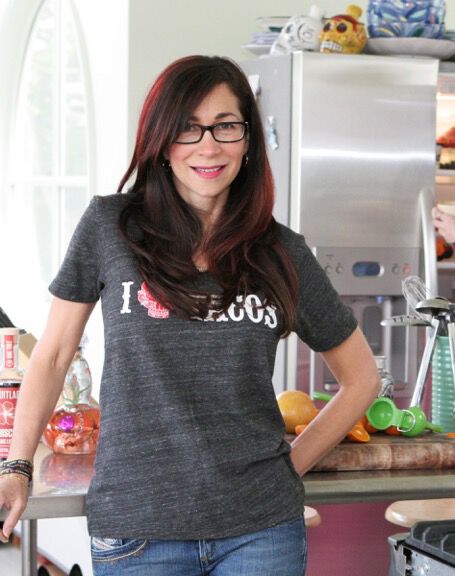 Growing up in Los Angeles, chef Isabel Cruz explored all kind of exciting flavors, from her family's Puerto Rican and Peruvian dishes, to the Chinese food her friends ate. Cruz turned those early food experiences into the novel cuisine that riffs on Latin and Asian flavors at her restaurants.
Hard at work on her new cookbook The Latin Table due in Spring 2018, Cruz says she gets lots of requests for gluten-free dishes at her restaurants. But it's easy for her to keep these diners happy.
"People are surprised when they discover that Latin cuisine makes it easy to be gluten-free," says Cruz. "We don't use a lot of flour; we eat more rice and beans and vegetables on the side."
But what makes Cruz's cuisine special is the way she takes those simple foods like rice, beans, vegetables and proteins, and makes them exciting with different chilies, sauces and salsas.
That's the idea behind her taco bar for New Year's Eve entertaining. It couldn't be easier to host a party this way, since guests make their own DIY tacos.
Start by choosing taco fillings according to your own tastes. Roasted pork shoulder is rich and satisfying and a perfect match with Malbec, which has a lot of fruit flavors accented by spice and cocoa notes. Her other go-to meat is roasted chicken pulled off the bones, which is ideal with a rich white, like the Arrowood Carneros Chardonnay. She also sautés a big pan of veggies like eggplant, black kale, tomatoes and onions seasoned with olive oil and fresh garlic, as a vegetarian filling option, along with a pot of simmered black beans, that taste delicious with her coconut rice.
To liven up her cuisine, Cruz whips up salsas and sauces with different flavor profiles. Her go-to salsa is a basic one with tomato, jalapeño, cilantro, and lime. For a New Year's taco bar, she pairs it with her bright, creamy and tangy tomatillo-avocado salsa. Round out the buffet with chopped onions, cilantro, crumbly cotija cheese and bottles of hot sauce and gluten-free corn tortillas, and maybe her flourless chocolate cake, and it's time to celebrate.
So, whether your guests are paleo, vegan, gluten-free, or none of the above - don't be afraid think creatively when it comes to food and wine pairings. Hungry for more? Check out Arrowood's full portfolio of food-friendly wines.