SPOTLIGHTING KNIGHTS CROWN VINEYARD
One of the finest bottles Arrowood produces is a single vineyard Knights Crown Vineyard Cabernet Sauvignon ($90), a passion project of Arrowood winemaker Kristina Shideler that just received 95 points Antonio Galloni (Vinos.com) in May of 2019. Unlike many of Sonoma and Napa county's vineyards, which are accessible by public roads, Knights Crown vineyard is as rural and secluded as can be and requires an all-wheel drive car and knowledge of back roads. Kristina shared with us what makes this land and its grapes so special.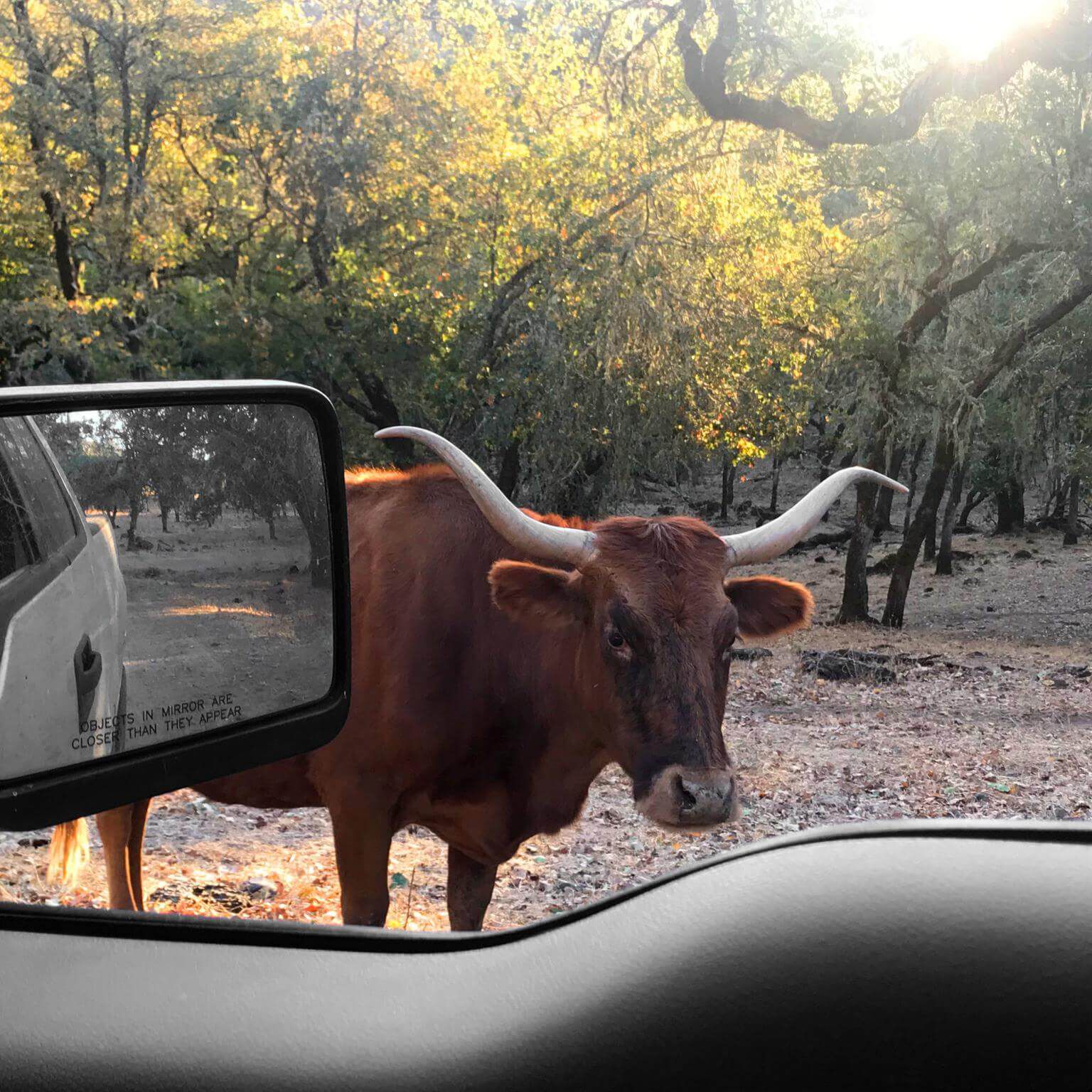 LOCATION, LOCATION, LOCATION
Located about an hour and half from the winery in the northeastern part of Sonoma County, Knights Crown is a no-man's land situated well away from civilization. Though it's technically part of Knights Valley, you can't access it from the Napa-side. Kristina elaborated, "Knights Crown is surrounded by Alexander Valley and Chalk Hill. You actually have to go through both of those areas to get it to it. There aren't any main roads that will get you there."
JOURNEY THERE
Kristina can't just go to Knights Crown on a moment's notice. She told us, "I have to plan it days in advance just to get a four-wheel drive truck. I make sure I'm understanding the numbers and how the weather is progressing before I make that trek." Past the gates, Kristina has plenty of unique encounters on the dirt path to the winery. She recounted, "On the way to the vineyard, there are double gates that keep in twenty or so long horn cattle. It's often times nerve racking to go through these gates because the cows don't always get out of the way! Sometimes I try to honk at them but other times I just have to wait for them to cross the road on their own; it's never a fast journey. There is also a small creek you have to cross. For most of the springtime it's impassible because there is so much water, but by the end of summer and harvest, it is usually dry. That was not the case this year, which shows just how impactful those late spring rains were." Given its array of challenges, Kristina doesn't get out there daily. She explained, "Whether it's a bobcat sighting or being delayed by cattle, it's always an adventure to go to Knights Crown. But it's always such a treat when you get up to the vineyard."
LAND OF ITS OWN
Few places in California have yet to be populated. Knights Crown is one of those. Kristina painted the picture of the experience, "Once you get up there, it's a land of its own. I call it an island, because there's nothing else around it. You look out, you can kind of see where Knights Valley is, and where Chalk Hill is. Still, it's kind of its own place. I always feel like it's this unknown, undiscovered territory." That sense of isolation can be intimidating too. Kristina admitted, "I always hope nothing happens to me out there, because I don't have cell phone service. It's very extreme in every sense."
KNIGHTS CROWN HISTORY
Though Knights Crown vineyard is estate-owned by Jackson Family Wines, Kristina said that the fruit wasn't going into a single vineyard wine. However, when she became Arrowood's winemaker in 2015, she made it her own. She narrated, "When I came across it, I kind of adopted it. I thought, 'Woah – this is pretty special.' In 2015, I felt pretty passionately about it. Wine had been made in 2014, but it wasn't quite there quality-wise. So we released an inaugural vintage in 2015, because I felt like it deserved to be on its on in bottle."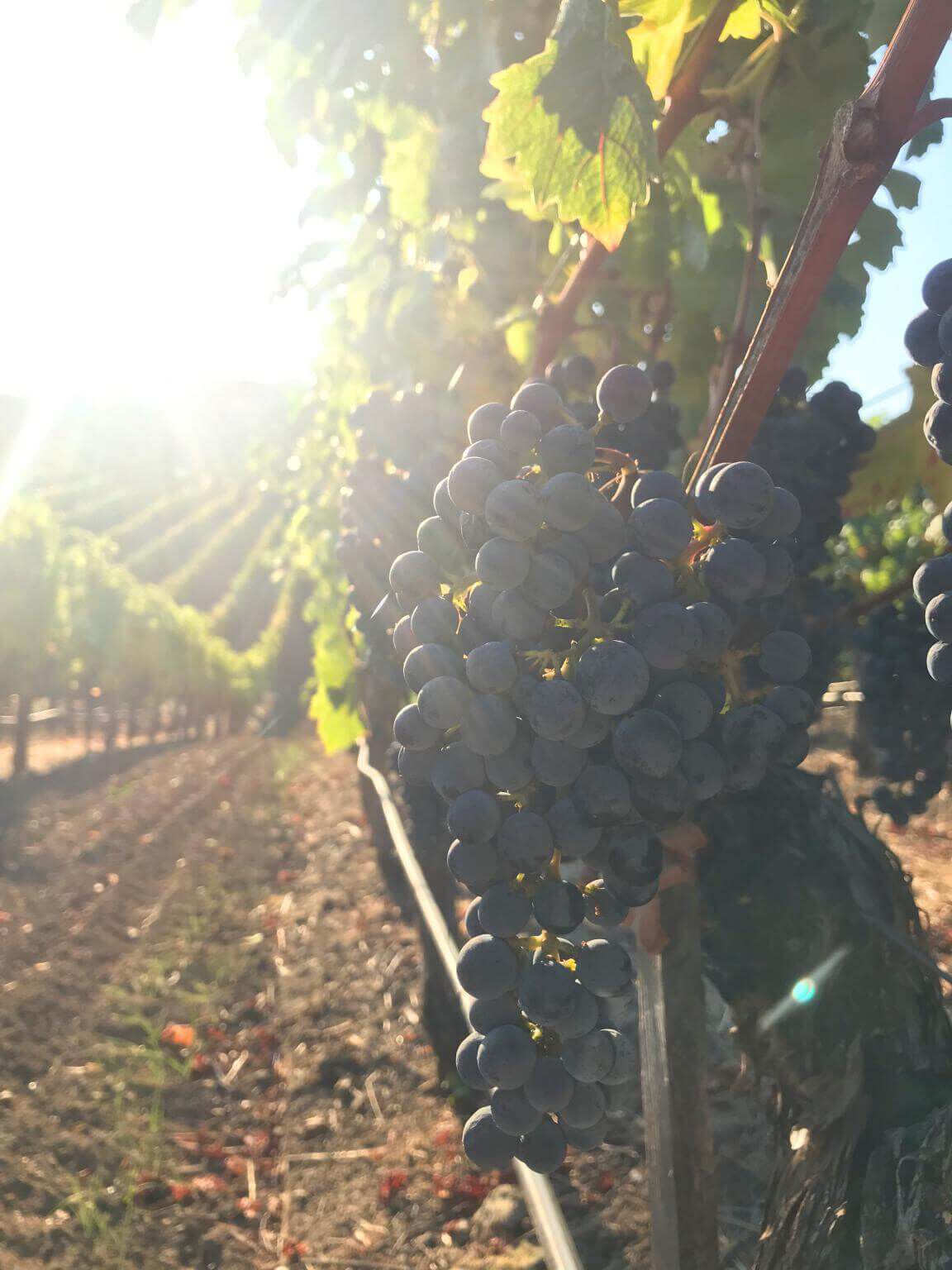 THE WINE
You may have heard that terroir, AKA the soil, climate, and elevation of a particular wine-growing region, impacts the scent and flavor. That is precisely why Kristina couldn't resist launching Knights Crown as a single vineyard wine. She expressed her passion, "The fruit there, I think, always benefits from a little more time on the vine. It's very aromatically distinct, which is why it makes such a great single vineyard for Knights Valley. It also has all the characteristics that Knights Valley is known for, so that cocoa powder, tannin, texter, dark fruit flavors"
And yet, this isn't your average Cabernet. Kristina told us what sets it apart, "It can be very high-lit and spicy in this exotic spice way. It has immense structure. It's the biggest of all of our Cabernets, [in terms of] structure and tannins and also this plushness and softness. It's bold but it could also be interpreted as soft and elegant. It makes a statement." This big wine needs bold food to go along with it. Kristina recommends pairing it with I would pair a rib-eye or New York strip. "This is a steak wine," she asserted.
OTHER VINTAGES TO COME
Be on the lookout for the 2015 release of the Knights Crown Vineyard Cabernet Sauvignon, which will be available in the coming months. 2017 and 2018 are currently barrel aging and the 2016 is resting in bottle (each vintage received 32 months of barrel aging). 2019's harvest was completed in October, and the wine is currently in tank going through malolactic fermentation.
Photos by Kristina Shideler / Arrowood